Ohhhhhh lunch. How I have a love-hate relationship with you. To be honest, lunch has kind of become an afterthought for me. I work from home so it's pretty much whatever I have on hand and admittedly sometimes that results in some less-than-healthy options.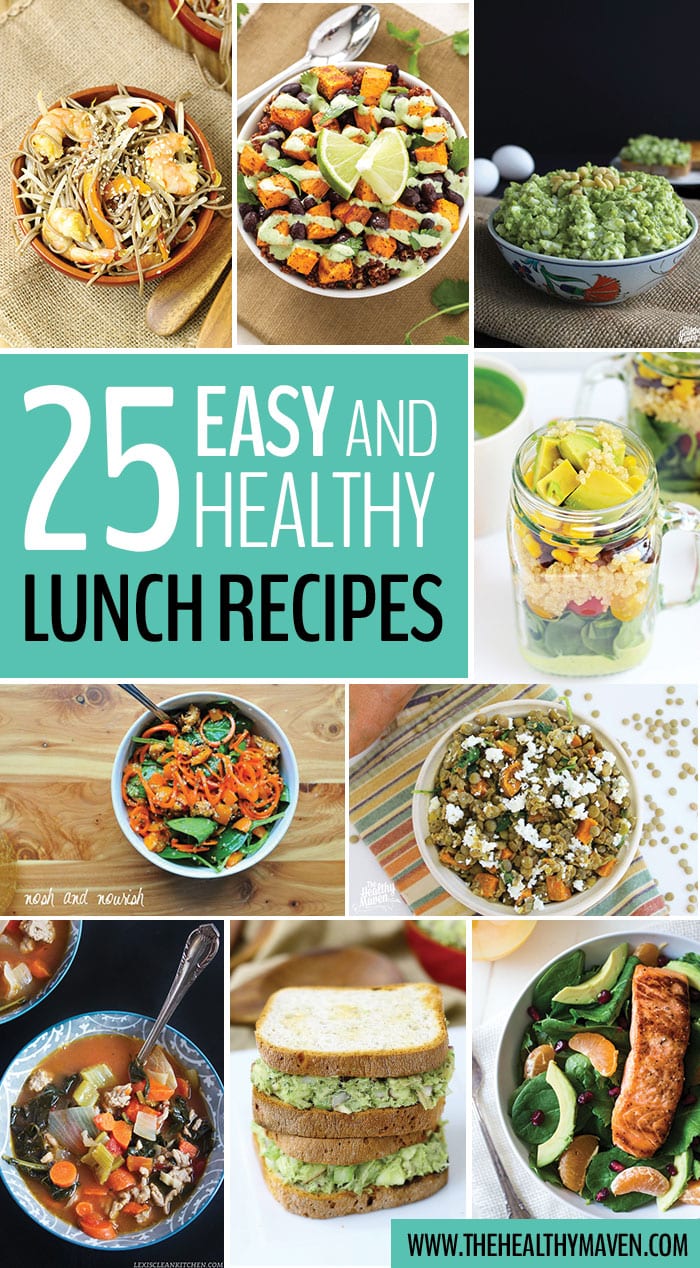 I've said it before, but I'm really going to try hard to have some easy and healthy lunch recipes on hand so I don't deviate to popcorn for lunch. So this post is as much for me as it is for you.
Back in my 9-to-5 days, it sometimes felt like my world revolved around lunch. I packed my lunch every evening, shlepped all 10 tupperwares to the office and lunch was the highlight of my day. And repeat. It was all-consuming and I'm quite certain some of you are facing that today.
Hopefully this post will help you to streamline your lunch routine so you're not spending 239482304 hours in the kitchen or defaulting to a burrito. On that note, here's 25 Easy and Healthy Lunch Recipes to keep you full and satisfied all day long!
Need more ideas? Be sure to check out my Lunch Recipes page for more inspiration!
Link up with your favourite lunch recipe! I'd love to expand the list beyond 25!
JOIN THE THM NEWSLETTER
Join 10,000+ members of the THM Community to get access to exclusive recipes, healthy lifestyle tips and behind-the-scenes news from our team!