There's no denying that meals just taste better in a bowl! Keep things nutritious and delicious with these 20 Healthy BOWL Recipes for breakfast, lunch and dinner!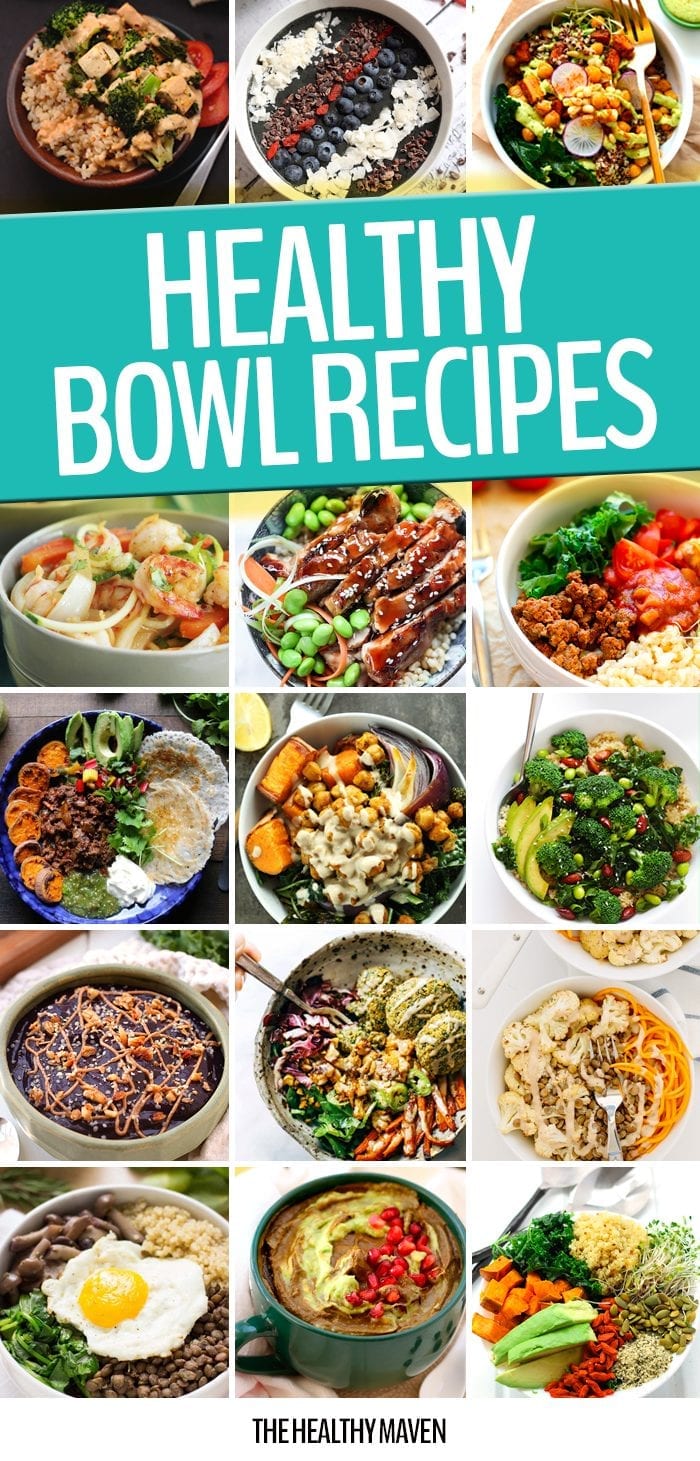 Stop what you are doing! Put down the plate and reach for the bowl, because honestly, everything just tastes better when it is served in a bowl. Not to mention they are pretty easy on the eyes and the Instagram feed!
Step aside Avocado Toast (but don't go too far), bowls are officially having their moment. That's right bowls are the new plates, and they come in just about every shape, size, variety and flavor profile you could ask for.
They say that this bowl craze originated with the rise of the smoothie bowl however, I like to think that 20 year old me had a hand in shaping this trend. Many moons ago, when I worked at summer camp as a section head, I began to eat the majority of my meals out of a bowl, so that I could walk around during the meal to check on all my campers, all while avoiding slopping all over myself. Even camp food tasted good out of a bowl!
From the O.G. smoothie bowl to Buddha bowls to poke bowls, bowls are no longer just for breakfast. Here are 20 bowl recipes to kick off your bowl obsession!
Did you know that Davida & I are obsessed with bowls? We've even dreamt about starting our own bowl restaurant, where plates are not permitted! What is your current food obsession?
JOIN THE THM NEWSLETTER
Join 10,000+ members of the THM Community to get access to exclusive recipes, healthy lifestyle tips and behind-the-scenes news from our team!