Have you ever wondered how to make oat milk? This homemade oat milk recipe is easy to make with step-by-step instructions teaching you how. Milking oats has never been so easy with this nutritious and good-for-the-planet recipe.
Oat Milk is all the rage these days. And for good reason! It's a delicious, plant-based alternative that is easy on digestion and on the planet. Now don't get me wrong, I love me some good almond milk (try these homemade almond milks!) but did you know that almonds are one of the highest water consuming crops? The almond business is booming here in California but it's also putting a major stress on our already fragile water supply.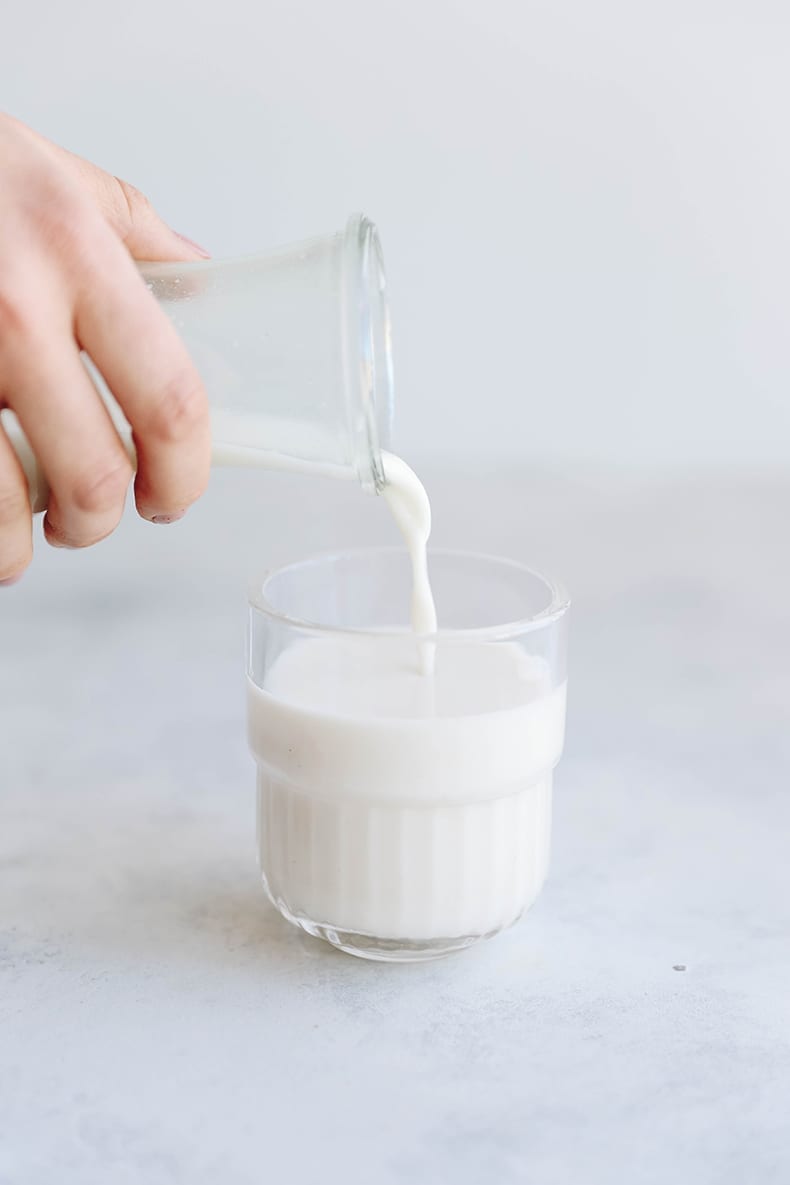 So I decided it was time I explore some other alternatives out there. There are a few store-bought versions out there – namely Oatly– but they can be pricey and almost always have some kind of added oil (usually canola) to act as an emulsifier. Making homemade oatmilk certainly doesn't require an emulsifier and it's actually insanely easy and cost-effective. But before I share some tips for making this oat milk recipe here are a few of your questions answered:
What Is Oat Milk?
The name is pretty self-explanatory but basically it is a delicious, vegan, plant-based milk alternative made from rolled oats. You essentially soak raw oats, grind them up with water and then strain them. Since oats are pretty cheap and accessible, it is a great alternative for people wanting to reduce their dairy-consumption without putting a major strain on their wallet.
Is it Good for You?
Absolutely! There are plenty of oat milk benefits including fiber, plant-based protein, B vitamins, and minerals, including iron, calcium, and magnesium. It's save to say that oat milk is healthy for you and a great plant-based alternative to milk. In full transparency, it doesn't contain nearly as much calcium as traditional milk but there are plenty of other sources for protein that don't include cow's milk. Just make sure you're aware of this if you're making the switch.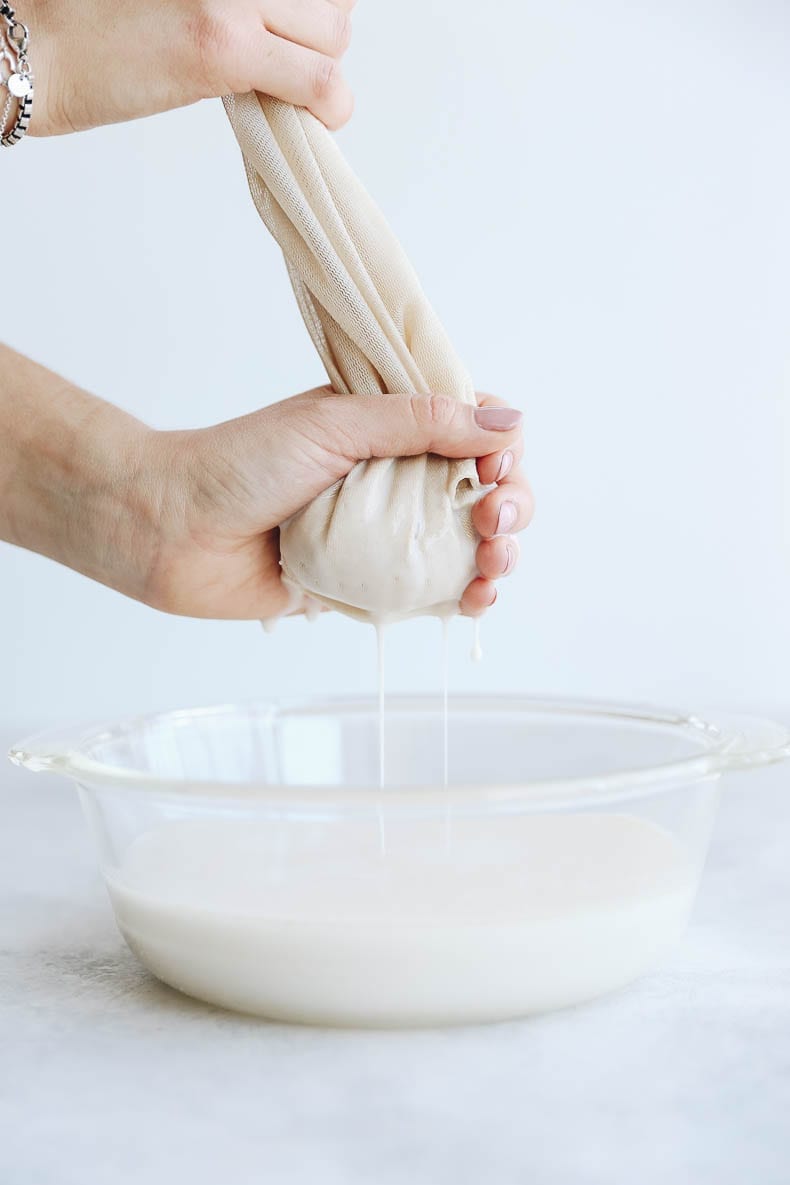 How To Make Oat Milk
The process is very simple. All you need are rolled oats, water and a few other ingredients to add flavor and a touch of sweetness.
Quick Cook Oats – buy the quick cook kind (not steel-cut or rolled oats)
Water – for soaking as well as for blending
Sweetener – we like maple syrup, but date syrup or honey works well
Spices – a pinch of cinnamon adds some nice flavor – don't forget the salt too!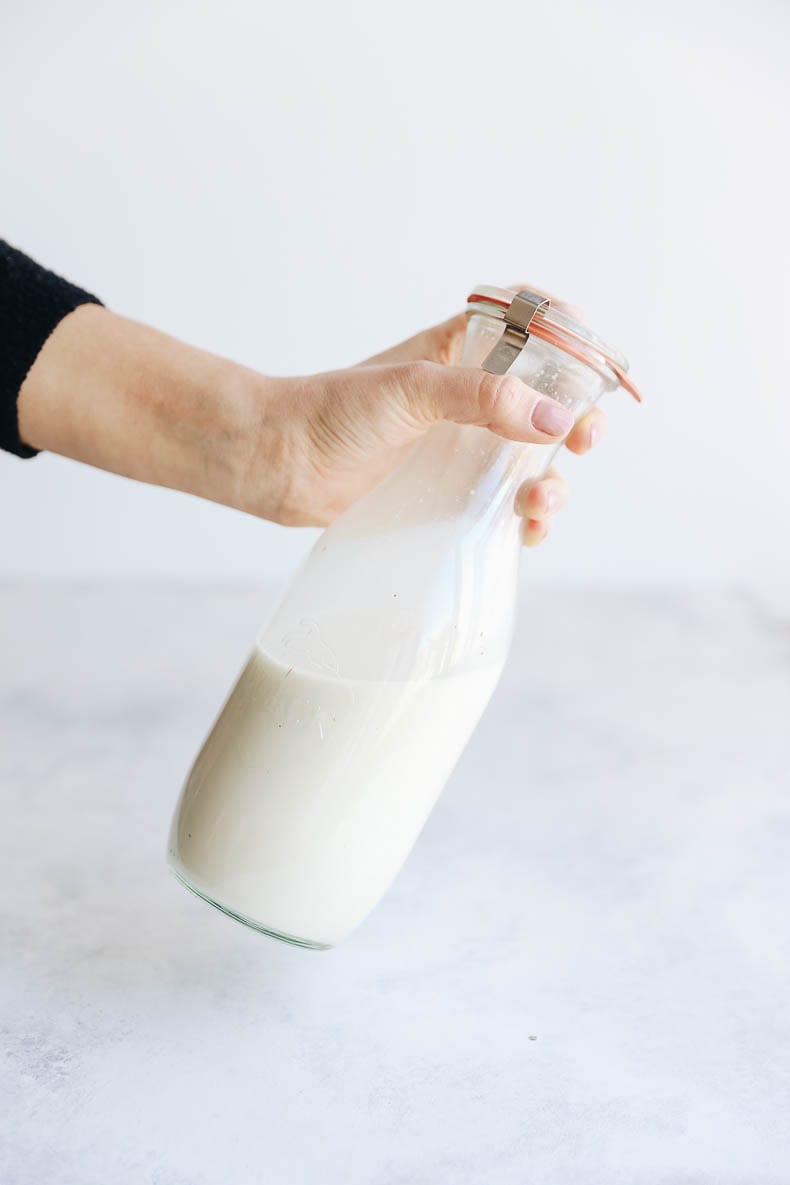 Tips for Making Homemade Oat Milk
-Be sure to use quick cook oats and not steel-cut or rolled oats
-for gluten-free folks, this oat milk is absolutely gluten-free so long as you use gluten-free oats
-don't overblend! It's easy to go crazy on the blending but it will actually make for a stickier texture so try to keep the blending to a minimum (instructions below)
-heating up your oat milk? Be sure to keep heat on med-low and cook only for 3-4 minutes as too much heat for too long will cook the mixture and make it gelatinous (no bueno!)
-Looking to make some delicious lattes with your oat milk? Check out this post with 3 oat milk latte recipes
Print
Oat Milk Recipe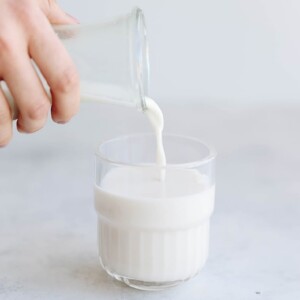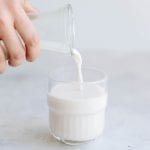 Scale
Ingredients
1 cup

quick cook oats

3 cup

s water

1 tbsp

of sweetener (maple, honey, date syrup)

1/2 tsp

cinnamon

pinch salt
Instructions
Soak the oats in water for 30 min.

Drain and blend oats with 3 cups water on medium for 30 seconds (do not overblend)

Strain using a nut milk bag or cheesecloth.

Stir in or blend with liquid sweetener, cinnamon, salt, or any other spices you want for a few seconds
*note: the milk will get gelatinous and goopy if you overblend it. It will also become an icky texture if you overheat it. Heat it over a medium-low heat for about 3-4 minutes.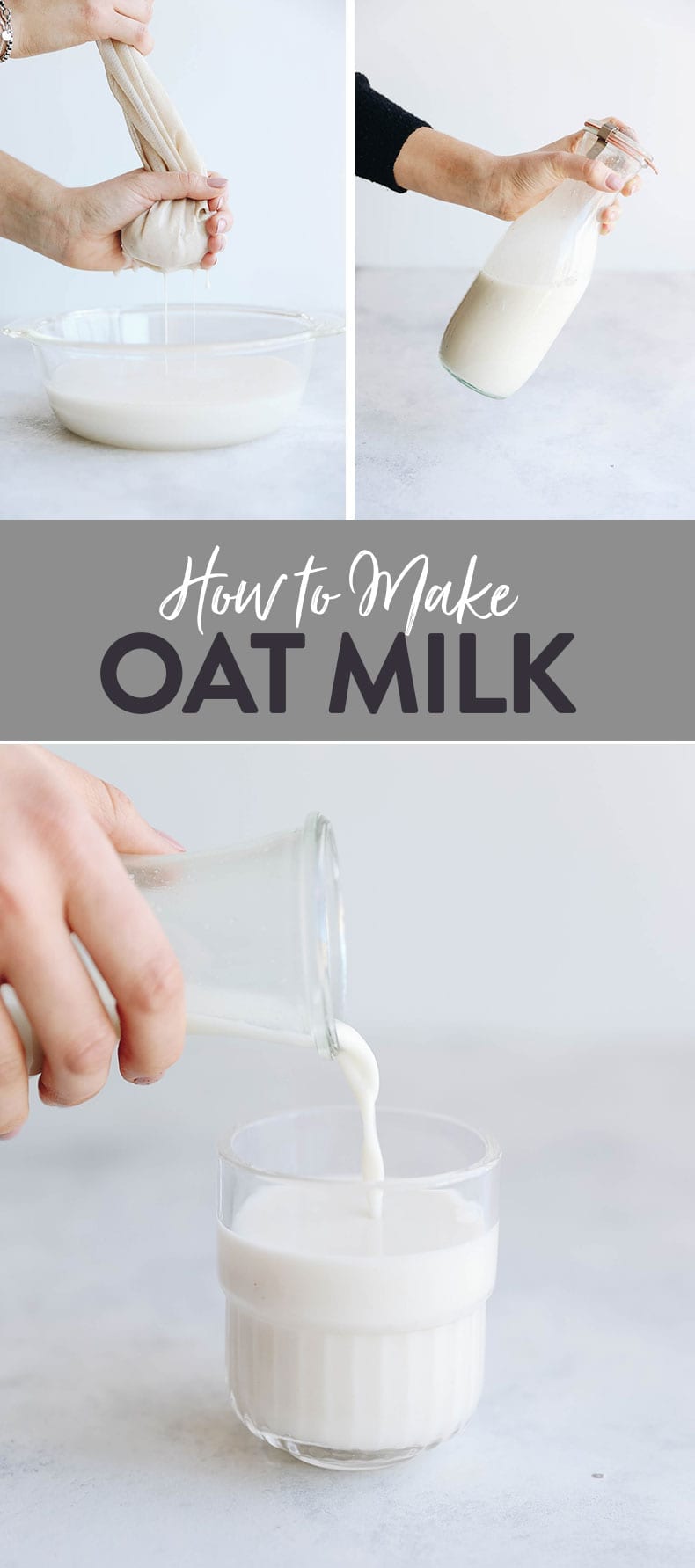 One of my favorite ways to enjoy this recipe is in oat milk lattes! I'll be honest, it took Jess so many rounds to master these as the texture is a bit tricky when it comes to heating up oatmilk. However, if you follow the directions as stated, you will enjoy one of the creamiest lattes you will ever have. Choose between matcha, mocha and chai – there's something for everyone!
Try one of these oat milk latte recipes!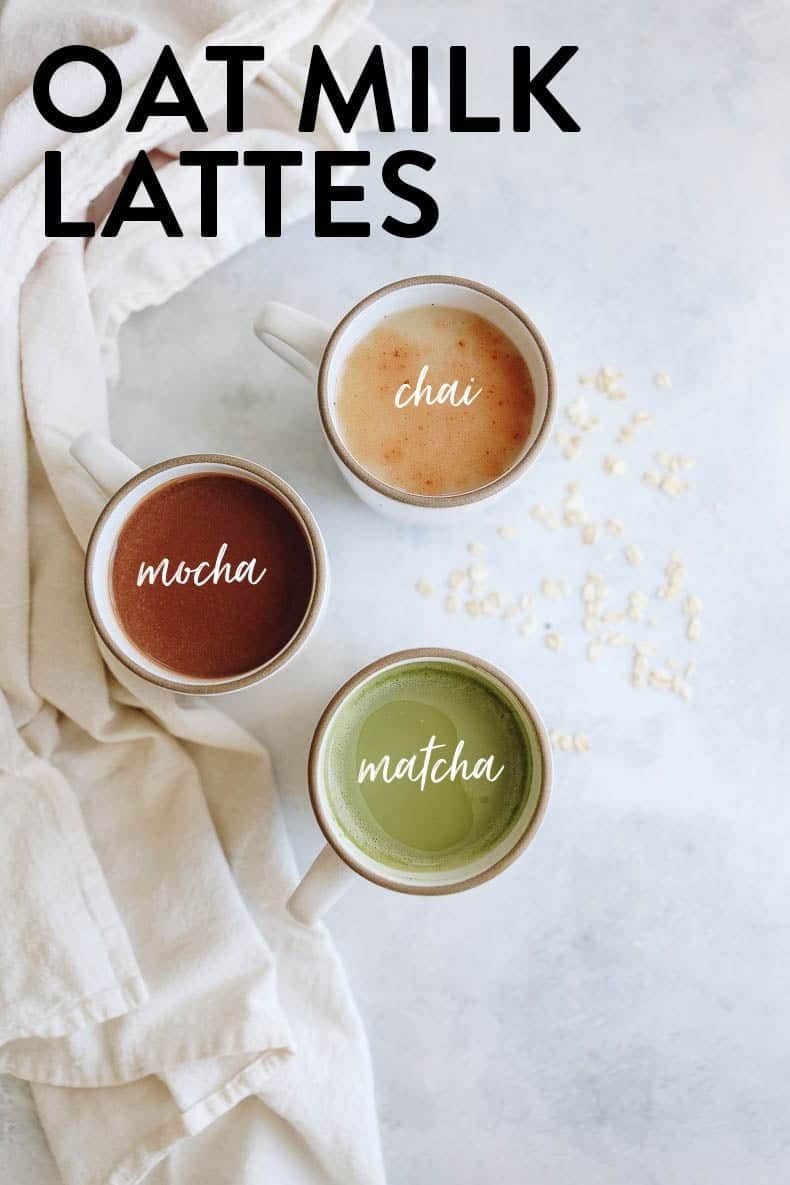 JOIN THE THM NEWSLETTER
Join 10,000+ members of the THM Community to get access to exclusive recipes, healthy lifestyle tips and behind-the-scenes news from our team!