Are you bored in the house? I got you. Some of you may remember years ago when Lee and I ran a lifestyle and DIY site called SHEuncovered (#RIP). While those days may be gone (along with the URL!) I'm still a a DIY lover and especially love DIYs that help encourage self-care! Honestly, if I could trademark "productive relaxation" I would. Maybe it's the Virgo in me but I feel most relaxed when I'm creating something and especially if that something helps me take care of myself.
So if you're jumping on the whole "productive relaxation" train (if not, that's cool too!), I decided to round-up my favorite self-care DIYs because you get two benefits in one project: a satisfying task that doesn't involve polishing off a Netflix series and basically an at-home spa experience. BOOM. Let's do it…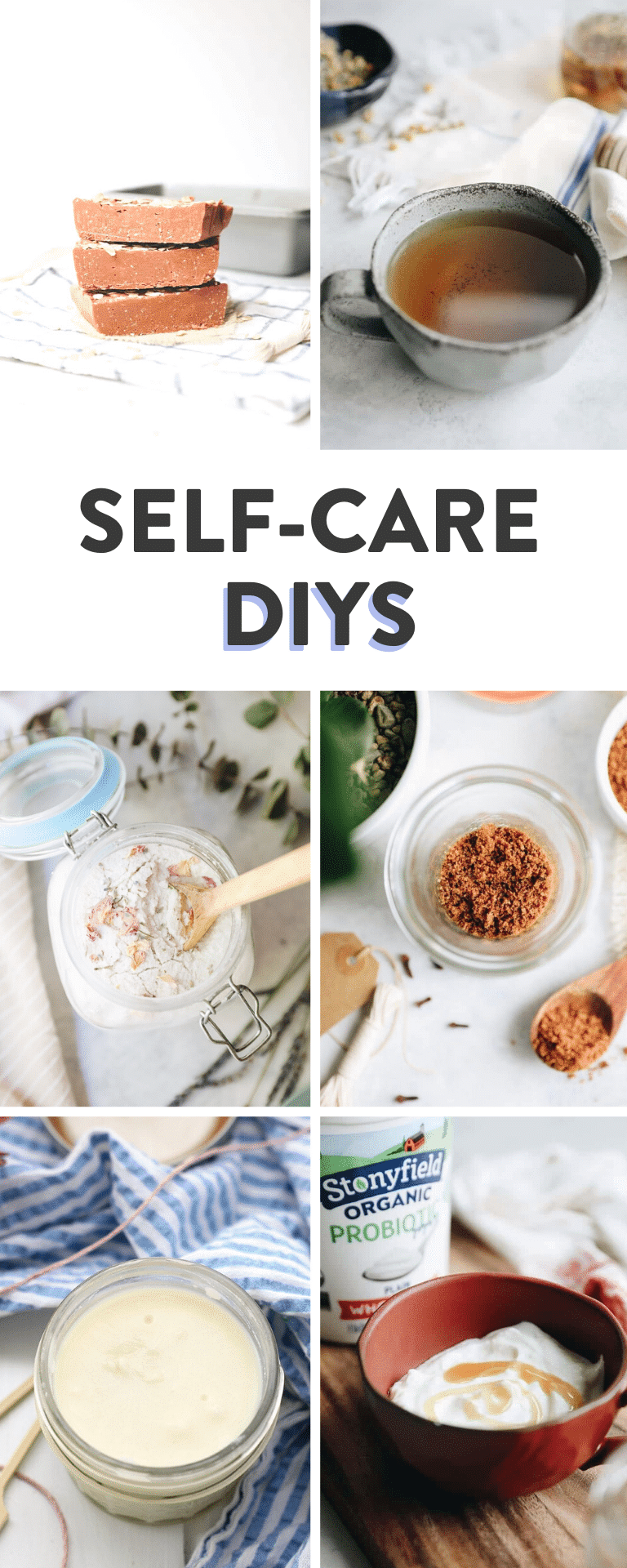 So get that crafturday going and whip up some of these DIYs while giving yourself and extra dose of self-care. Enjoy!
10 Self-Care DIY Projects