It's crazy to think that this is the last post of 2017! It's been a wonderful year and a tumultuous year. It's gone by at lightening speed and crawled by at times. It's been deliciously sweet and scarily overwhelming. But all in all, it's been another year for the record books!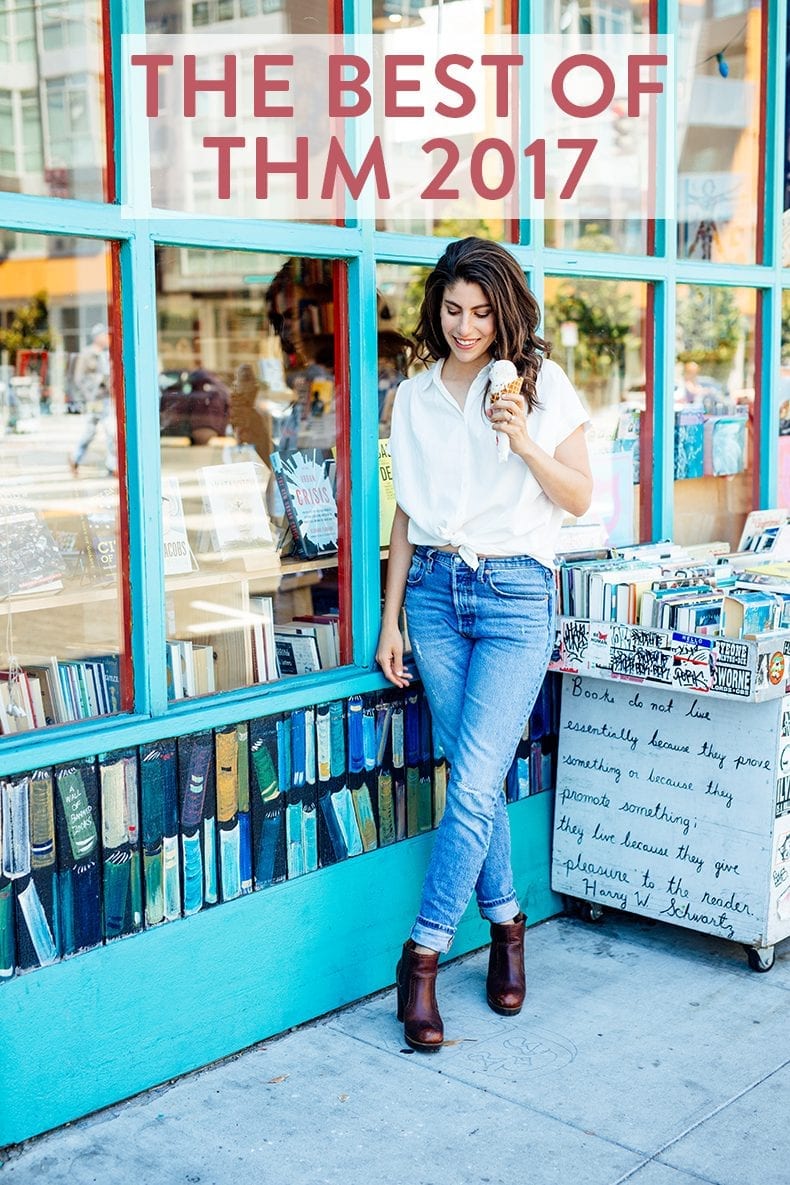 In case you're unfamiliar, each year I do a recap of the top posts of the year based on your favorites and my favorites. For past year's posts check out: 2013 | 2014 | 2015 | 2016.
This year I decided to break it up into two posts: travel and everything else! My Best of THM Travel 2017 went up last week and today's post is a recap of everything else + what's coming up in 2018. If you're also curious to see the behind-the-scenes of blogging as a business, check out my THM Business Recap as well.
I'm also sharing my Top Favorites of 2017 on my YouTube channel. Every month (with the exception of one!) I shared my favorite health, wellness and green beauty products so I decided to round-out the year with the best of the best. It was so fun putting this together!
More thoughts on everything below so let's just jump into the post. Here is The Best of THM 2017!
YOUR FAVORITES
1. How To Make a London Fog – This was your favorite post of 2017! I love this recipe and it also reminds me of home even though I still don't have confirmation if the London Fog is a Canadian thing?!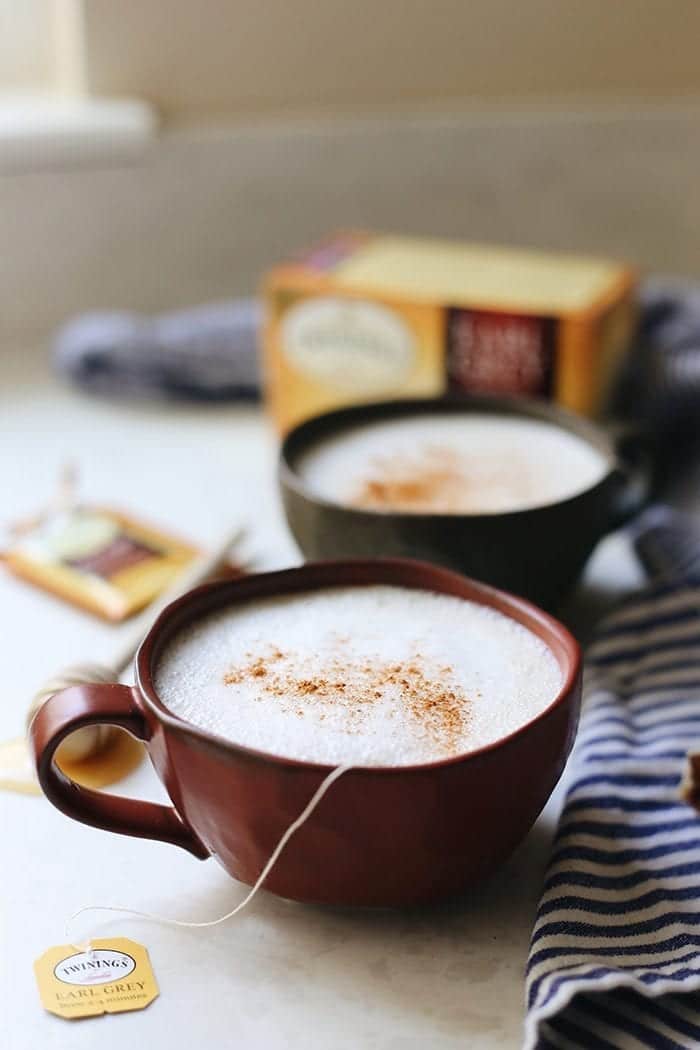 2. The Engagement – No surprises here…besides my own surprise! This was such a special moment for me and C and while we didn't capture it while it was happening (I love that it's special to just us!), I was thrilled we could share in the celebrations with you.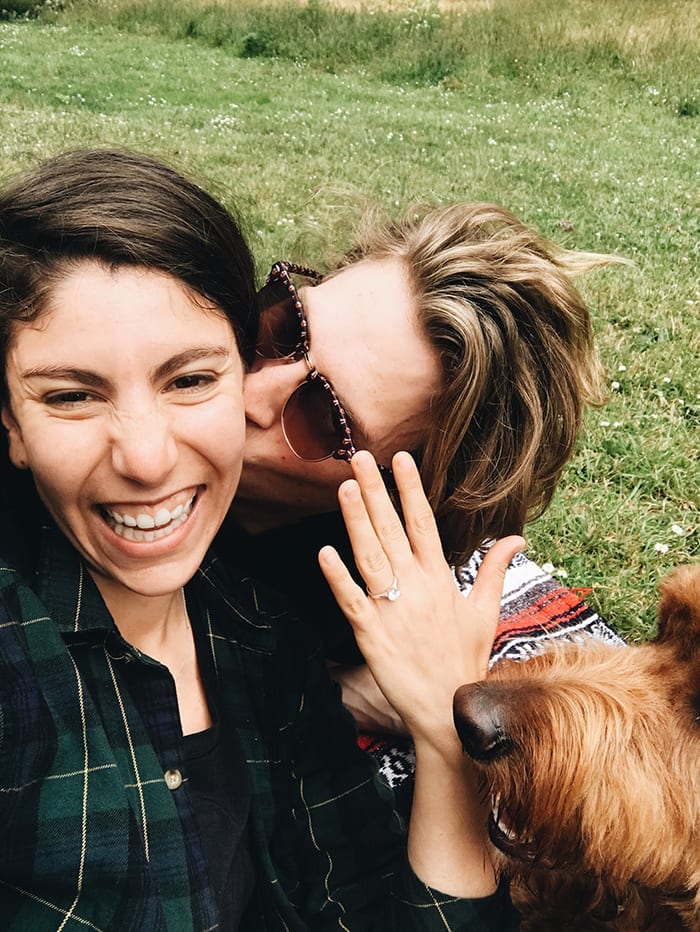 3. Easy Veggie Egg Bake -My go-to potluck dish! It's literally the easiest thing to make and especially great for big holiday gatherings…Christmas breakfast anyone?!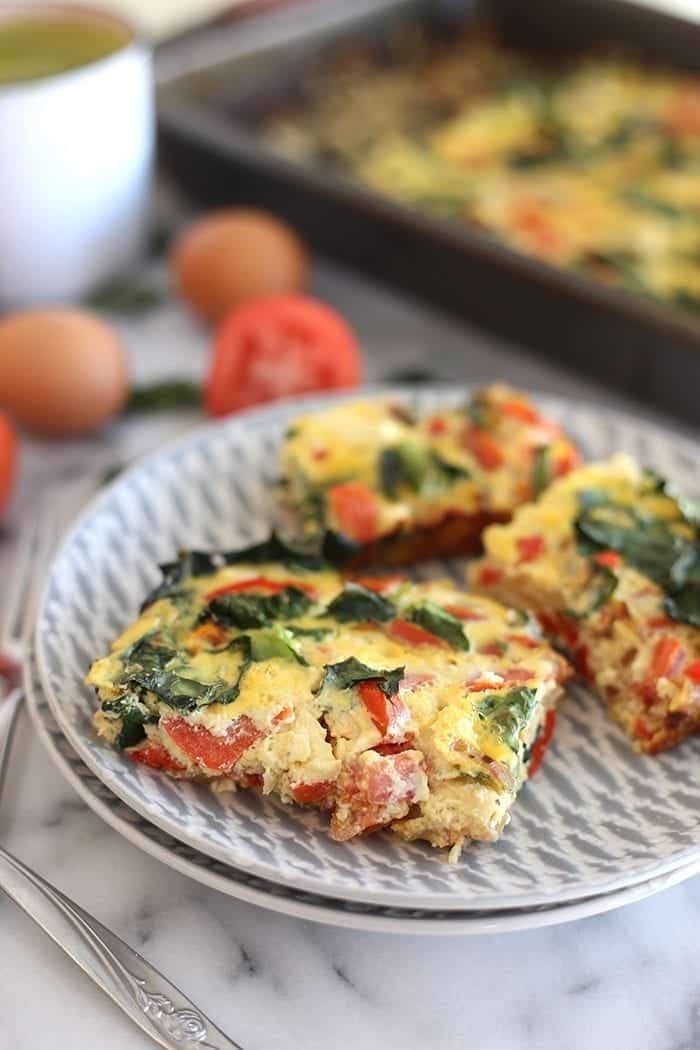 4. The Best All-Natural Products for Acne-Prone Skin – Lots of green beauty and skincare talk went down this year! To all my falks struggling with acne, I feel ya! Plenty more skincare talk to come in 2018.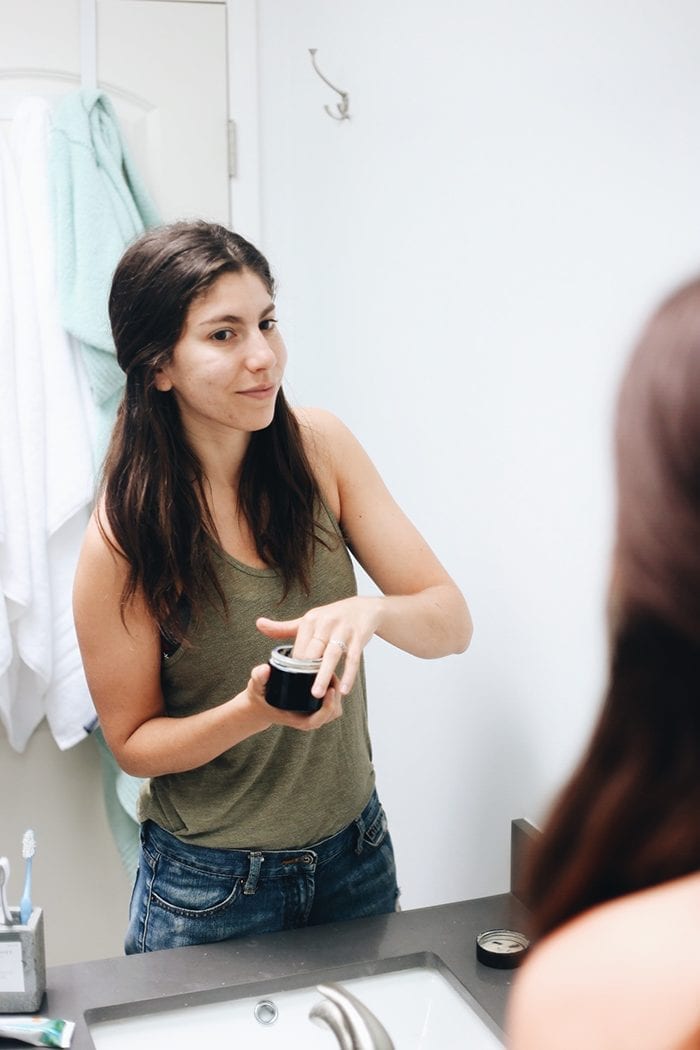 5. Vanilla Bean Chia Pudding – Simple recipes were the name of the game this year, and this easy vanilla bean chia pudding was no exception.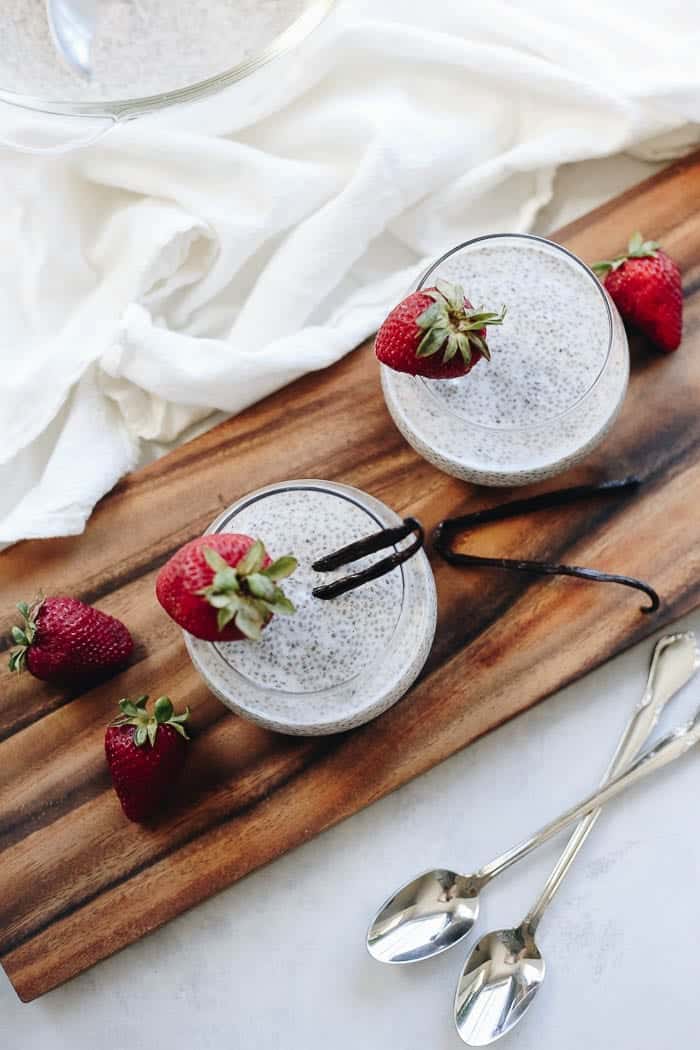 6. What I Wish You Knew About Sponsored Posts – Besides our engagement post, this was actually my favorite post of 2017! It certainly ruffled some feathers, but it also provided a level of transparency that is so needed in the blogging/influencer space.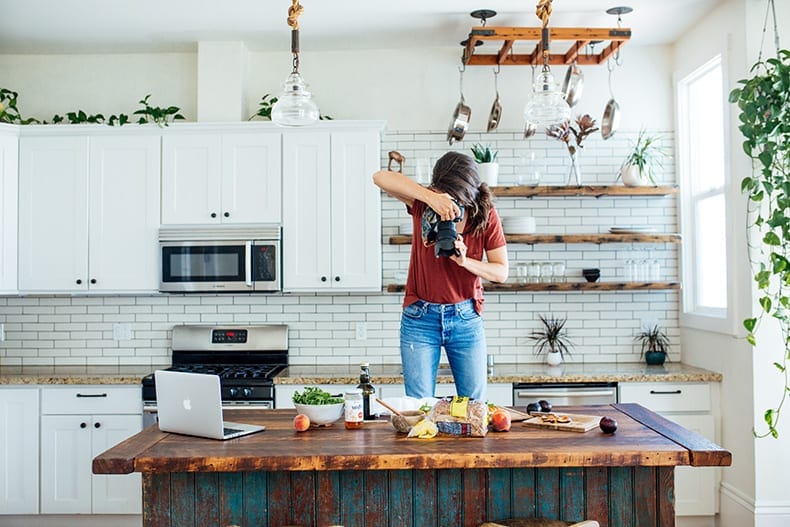 7. 8 Healthier Store-Bought Snack Bars – I cheated on balls in 2017 and shared my favorite store-bought snack bars. Yo girl doesn't always have the time or the desire to make everything from scratch so sometimes store-bought is best!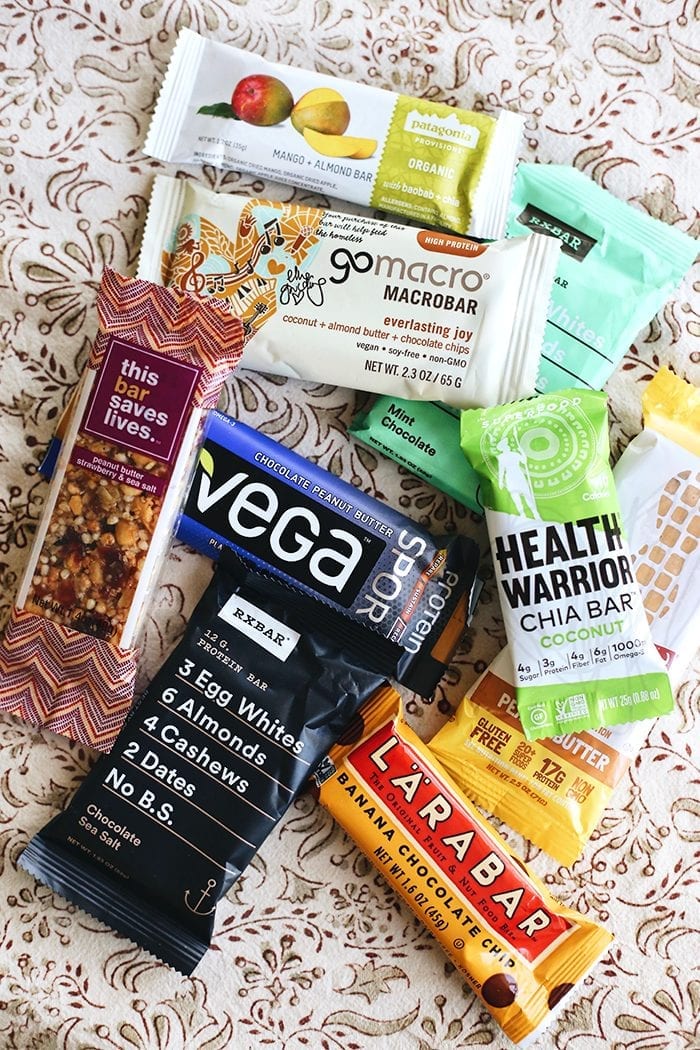 8. To The Woman Addicted to Working Out – In many ways, my history of overexercising and disordered eating feels like a thing of the past, but this year I explored what it actually means to be recovered and to thrive!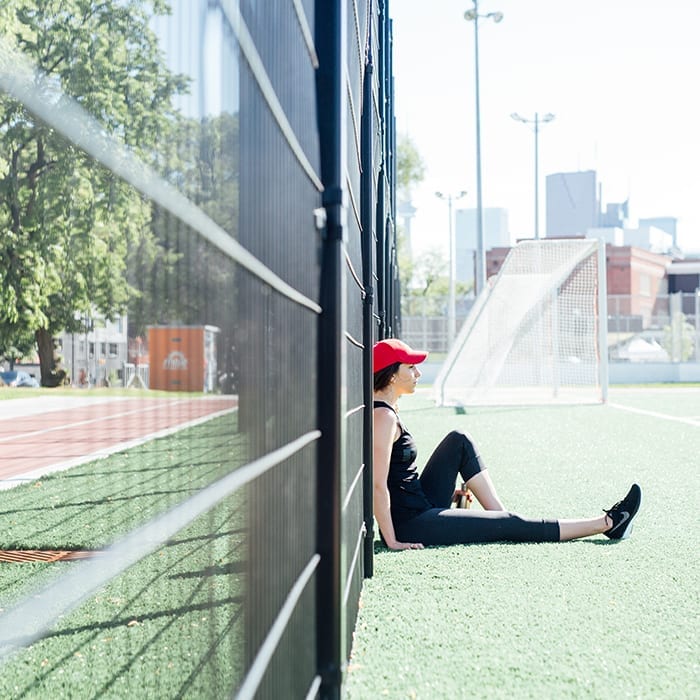 Top Podcast Episodes of 2017:
Episode 22: How to Find Your Set Point and Stop Fighting Your Weight with Robyn Nohling from The Real Life RD
Episode 18: How to Quit the Dieting Cycle and Manage our Blood Sugar with Kelly LeVeque from Be Well By Kelly
Episode 28: Self-Acceptance and Manifesting the Life of Your Dreams with Sophie Gray from Way of Gray
Top Videos of 2017:
How To Make Chia Pudding- 5 Ways 
What I Eat In a Day – Healthy + Balanced Meals
MY FAVORITES
1. The Ultimate Chocolate Chip Cookies (gluten-free!) – When it comes to cookies, 2017 was a good year but I have to say that these cookies come out on top! I was afraid to post them because I worried about how you'd react to the butter and sugar and all that but man are they healthy for the soul!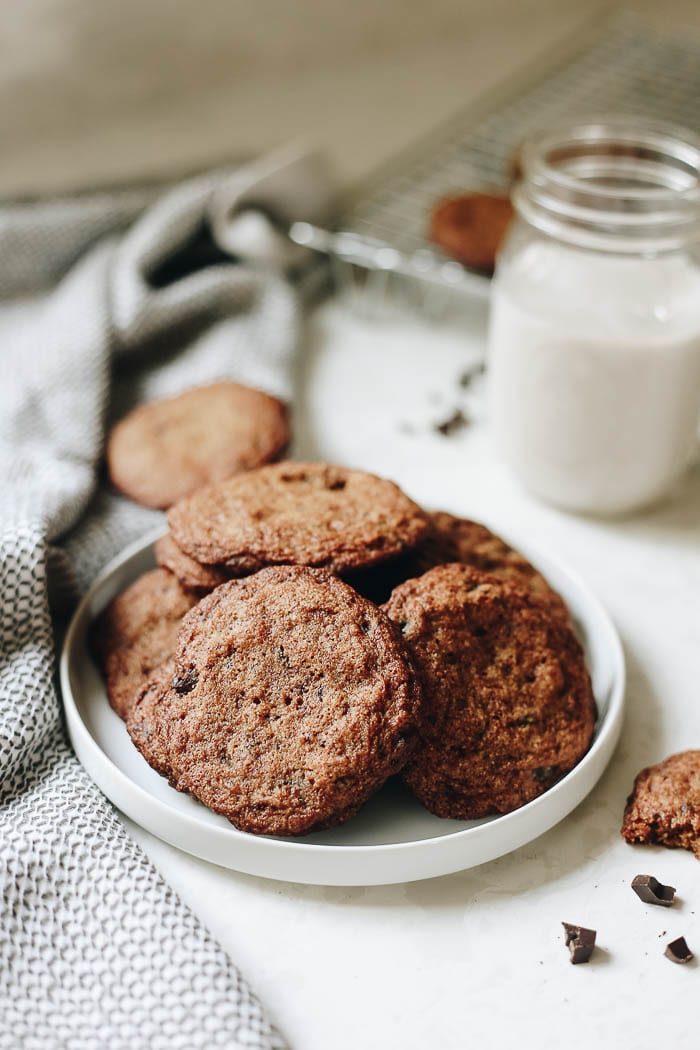 2. Roasted Brussel Sprouts and Farro Salad – C said this is his favorite recipe of the year and I have to say that I totally agree! We've been eating this non-stop for the last few months and it's been my go-to for all events and potlucks. It's really a crowd pleaser.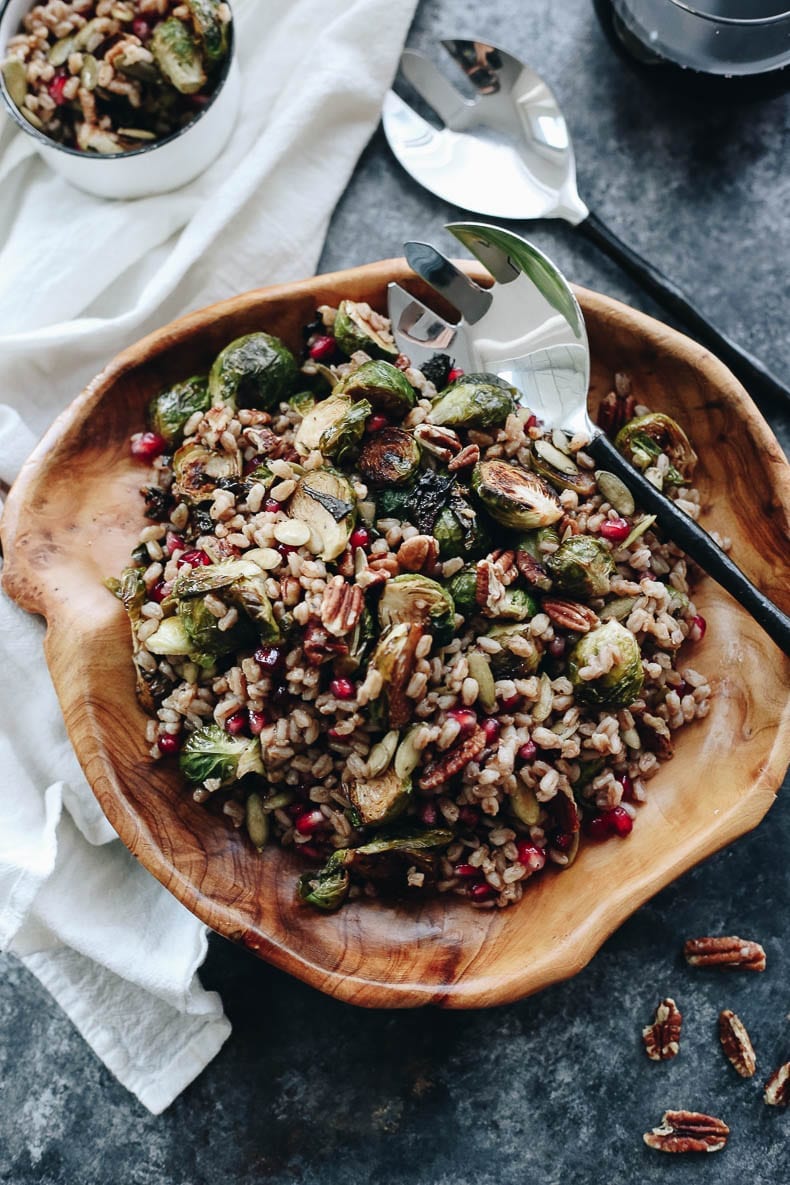 3. Things I'm Afraid To Tell You -I was so scared to share this post with you because I felt so awful for keeping so many secrets from you. In the end, I'm glad how it all played out and am happy I took the time to sort out my feelings before sharing such big news with you. Thank you for being so supportive!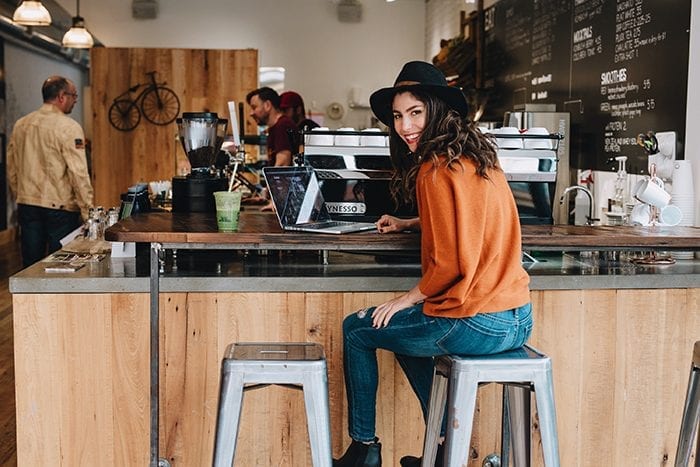 4. Our Engagement Photos and Wedding Planning Update – I'm still in awe at the amazing pictures Bettina was able to capture in our home and hood. I feel so lucky to have such a dear friend who is also an insanely talented photographer. C and I love you B!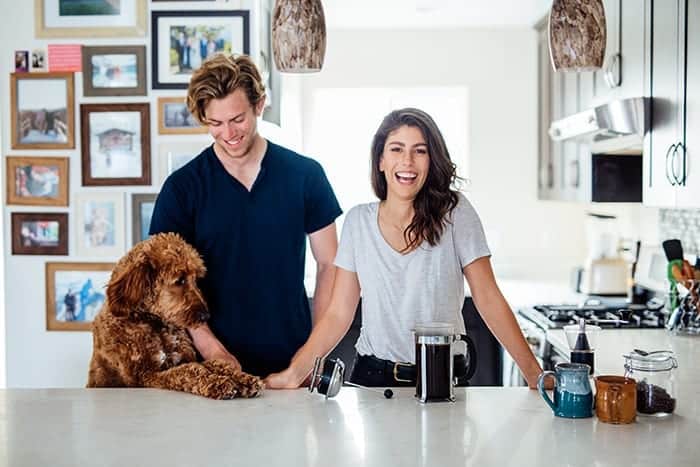 5. What is an Emotional Support Animal? – I'll be honest, I wasn't expected the flack I got for this post and perhaps should have prepared myself more. In the end I think it ended up being a productive and helpful conversation and I was also blown away by how many of you reached out with support. Thank you!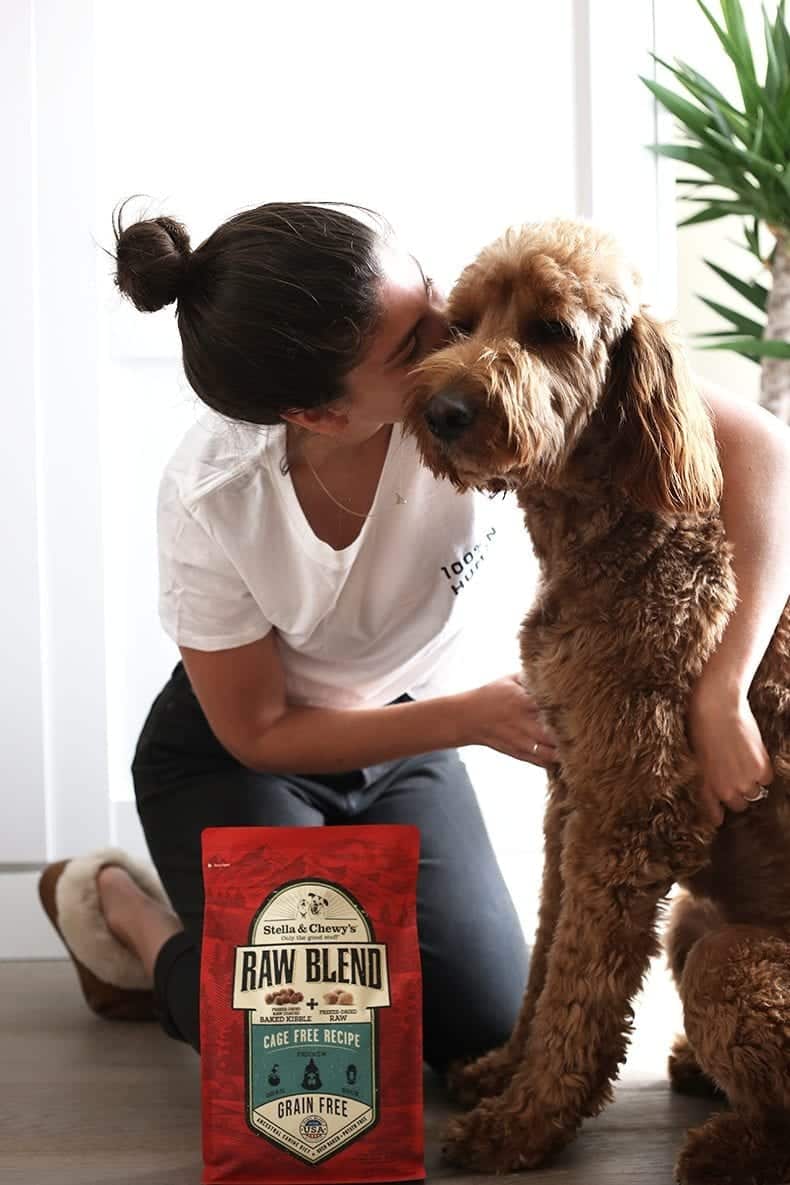 6. Why I Won't Be Losing Weight For My Wedding – while I'm not sharing much regarding our wedding, I did want to share this. I will not be losing weight for my wedding and I don't believe you need to either.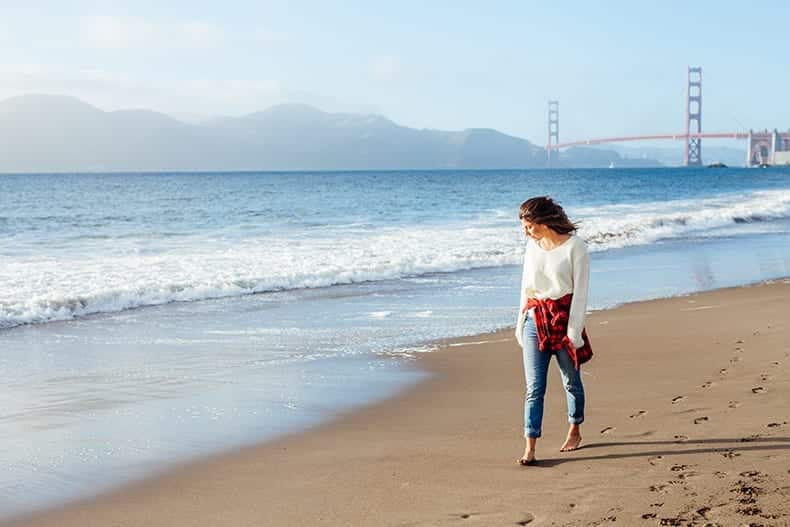 7. How To Greenify Your Makeup Bag – More than anything else, I get SO many questions about green beauty and where to start. This post was written for anyone who is just getting started on their green beauty journey and I'm thrilled it's been so helpful for many of you.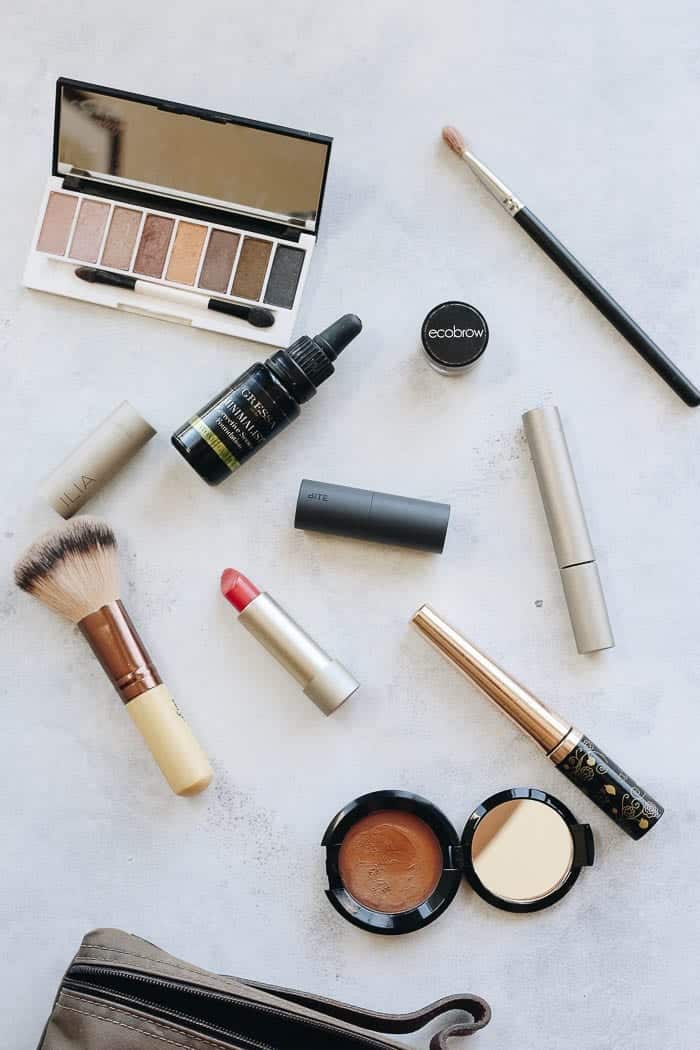 8. My San Francisco Apartment Tour – Only took me 9 months to share! Now that the apartment is done, I feel like I want to decorate it all over again, but for now we're relishing in its completion and I was so happy to share it all with you.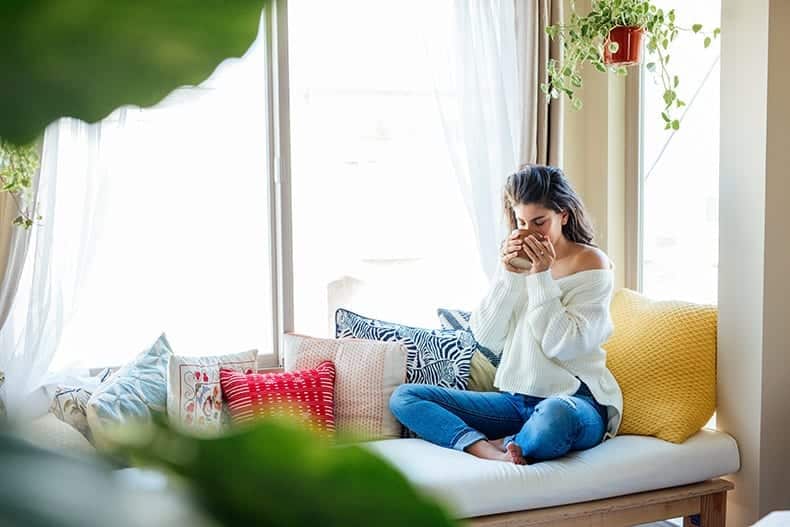 My Favorite Podcast Episodes of 2017:
Episode 31: The Power of Intuition and Authentic Entrepreneurship with Sadie Lincoln from Barre3
Episode 29:Essential Oils and How to Use Aromatherapy to Improve Your Health with Jean-Pierre LeBlanc from Saje Wellness
Episode 32: What is Ayurveda and How to Apply These Practices in Your Everyday Life with Sahara Rose
My Favorite Videos of 2017:
Yosemite Travel Diary (My bestie is singing the background music and I'm obsessed!)
COMING UP IN 2018
Whew! That's a lot of posts and content. Clearly it's been a great year! At the same time, I'm also very excited to kick off 2018 and start exploring some new topics and jumping deep into some old ones. In terms of posts, you can still expect a lot of healthy recipes, green beauty/skincare and self-reflection posts. A few other topics I want to explore more in-depth are: mental health, work-life balance and stress-management. These are all topics we'll be chatting more about on the podcast as well.
For video, I'm hoping to do more "vlog-style"content as well as providing more recipe videos for you. I have so many delicious recipes that I'd love to create more videos for to make them easier to understand and follow. In addition, I want to do more DIYs to show you guys how to make more household and body care products. I feel like I've gotten a bit lazy this year and deviated toward store-bought brands instead of making my own. Don't get me wrong, I LOVE all the products I share, but I know they aren't always accessible to everybody so I want to make sure there's options for everyone at all levels of accessibility and price points.
Beyond that, I'll be slowly down the global travel (besides one exciting trip in January!) and spending more time in San Francisco, exploring our home. I find myself craving more local adventures and challenges and I'm excited to see what comes my way.
Stay tuned for more events (don't forget to join the events list!) both near and far and one VERY exciting event coming in the Spring. I cannot wait to share the details with you!
* * * * *
I'll be taking a much needed vacation until the New Year. There won't be any new posts, videos or podcasts until 2018 and while I know you guys certainly aren't sitting around waiting for me, I just wanted to give you a heads up! I also hope that you can all find some time to take a break and enjoy time off with your loved ones. I know the holidays can be very busy and overwhelming at times so don't forget to carve out a little R&R for yourself.
I'm so incredibly grateful to be able to call THM my job. It's been an incredible 5 year adventure and I couldn't ask for a better tribe to come along for the ride. I know I say this all the time, but I truly am so grateful for all of you. In many ways, THM feels like a collaborative process and I love that we can work together to make the world a healthier and happier place. So much love to you all and wishing you a very happy holidays! -Davida
What were your top favorites of THM this year? What do you hope to see more of in 2018? Podcasts, videos, posts??? LMK!
JOIN THE THM NEWSLETTER
Join 20,000+ members of the THM Community to get access to exclusive recipes, healthy lifestyle tips and behind-the-scenes news from our team!