Got ripe bananas hanging around? Don't let them go to waste! Here are 15 ripe banana recipes including banana bread, smoothies, pancakes, ice cream and more so can you can have your bananas and eat them too!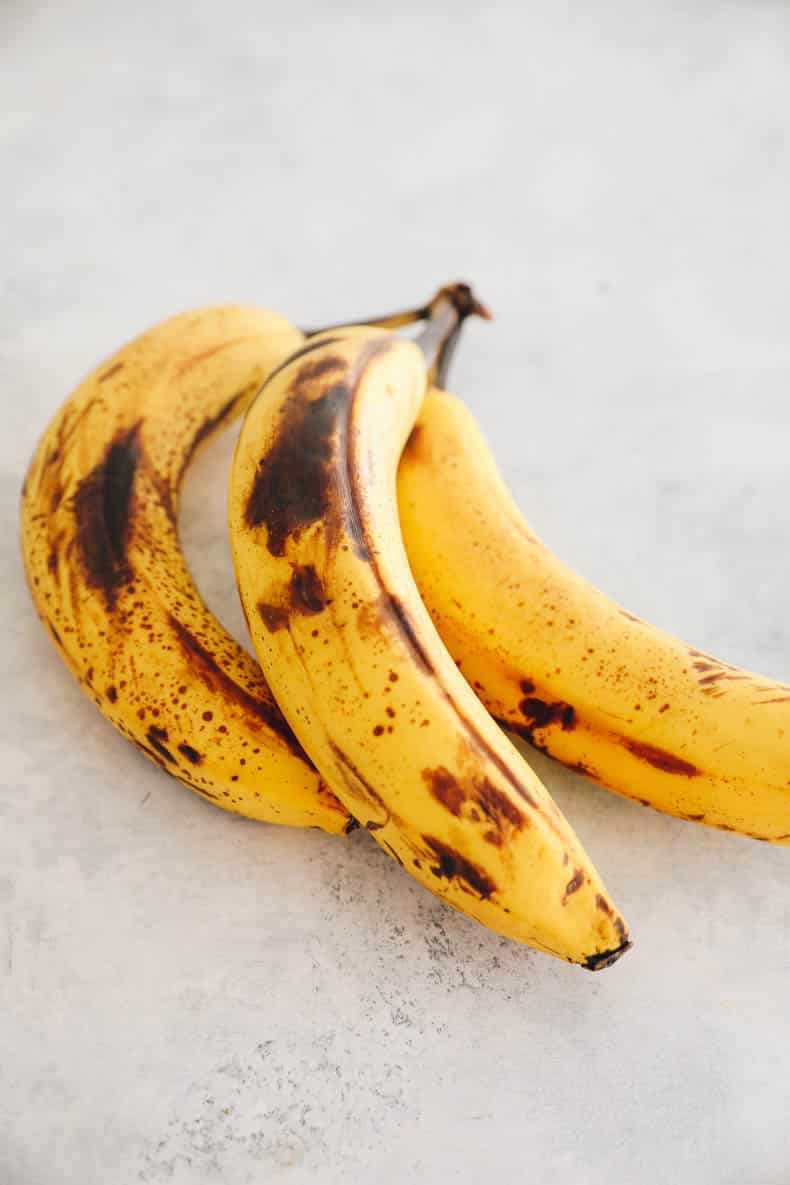 Hello Ripe Bananas!
I'm not sure that there's any other ingredients more versatile than ripe bananas. They can be used in everything from baked goods, to oatmeal to nice cream. In fact bananas just seem to taste better and better with time! They're the perfect way to add natural sweetness without having to increase the sugar.
I almost always have a bunch of bananas in my home at all times. And if they're starting to get dark and spotty I simply peel them, throw them in a ziplock bag and freeze them for a future recipe. Frozen bananas keep in the freezer for 3-6 months.
It's hard to beat the flavor of banana but the texture is also a great addition to many baked goods. Oftentimes it can be added to batter in place of butter or oil for a moist texture.
So next time you have a bowl of bananas that are looking like they're on their way out, check out one of these ripe banana recipes. You won't regret it!
How to Ripen Bananas
Now let's say you have a bunch of green bananas at home but a recipe you want to make calls for ripe bananas. While you can't make your bananas ripen immediately, there are a few tricks to speed up the ripening process.
Paper Bag Method: Place bananas in a brown paper bag and loosely fold over the top. If you have other ripe fruit, like apples or avocados, place them in the bag as well. The ethylene gas will be released from the fruit ripen your bananas within 24 to 36 hours.
Baking Method: Preheat oven to 300 degrees F (we want it a low and slow temp). Place your unpeeled bananas on a baking sheet lined with parchment paper. Bake bananas for 30-40 minutes or until peels have turned completely brown. Allow to cool completely before adding to baked goods.
Now that we have our overripe bananas, here are some snack, dessert and even breakfast recipes using ripe bananas!