There's no reason you can't welcome Christmas with a healthful twist! Here are 30 Healthy Recipes for Christmas Morning Breakfasts.
Yes, I am well aware that I don't celebrate Christmas and that technically Christmas morning is like any other morning but you know how I feel about breakfast so you better bet I'll be going jingle bells crazy on the 25th. I love starting holiday mornings with a healthy breakfast. It kicks your day off on the right foot and keeps you fueled (and happy!) through all the festivities. What can I say…I'm a jew who loves Christmas!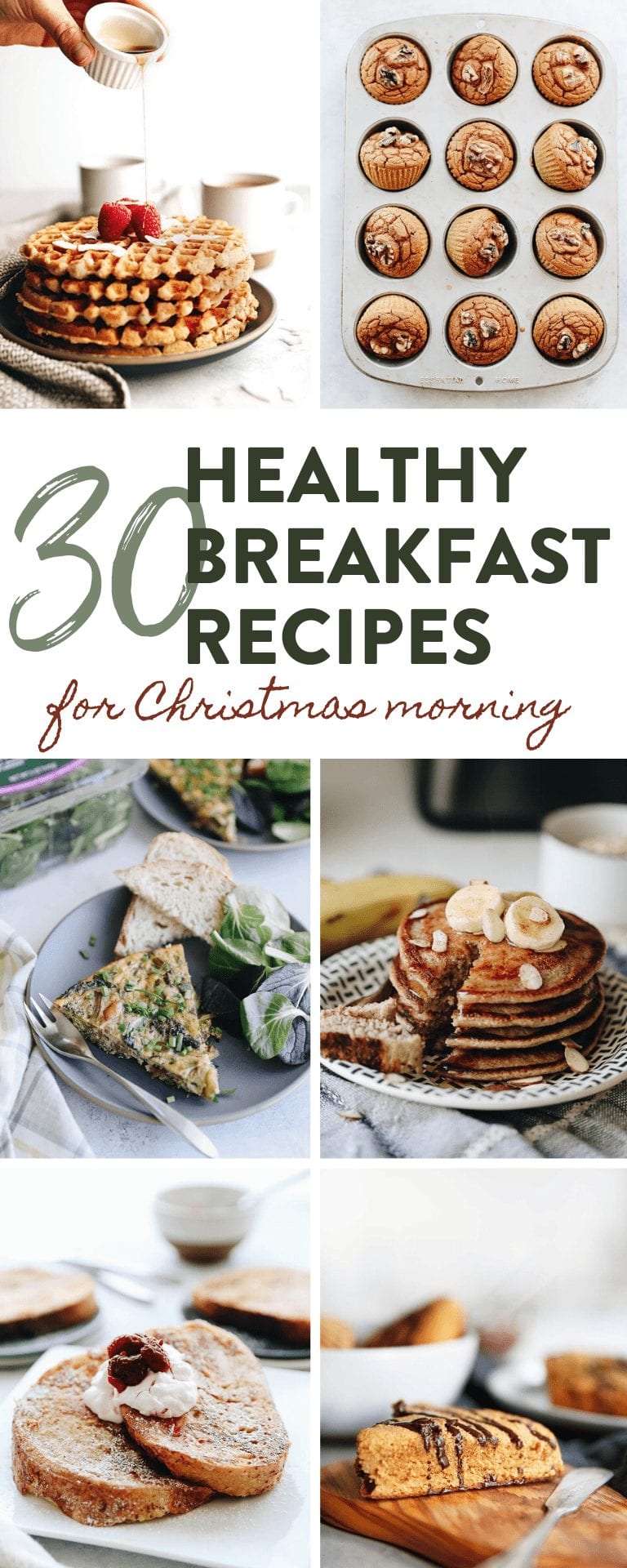 I'm sharing 30 recipes that are perfect for Christmas morning… or any ol' weekend brunch. Enjoy!
30 Healthy Christmas Morning Breakfasts