Insert standard "where in the hell does time go?" statement here.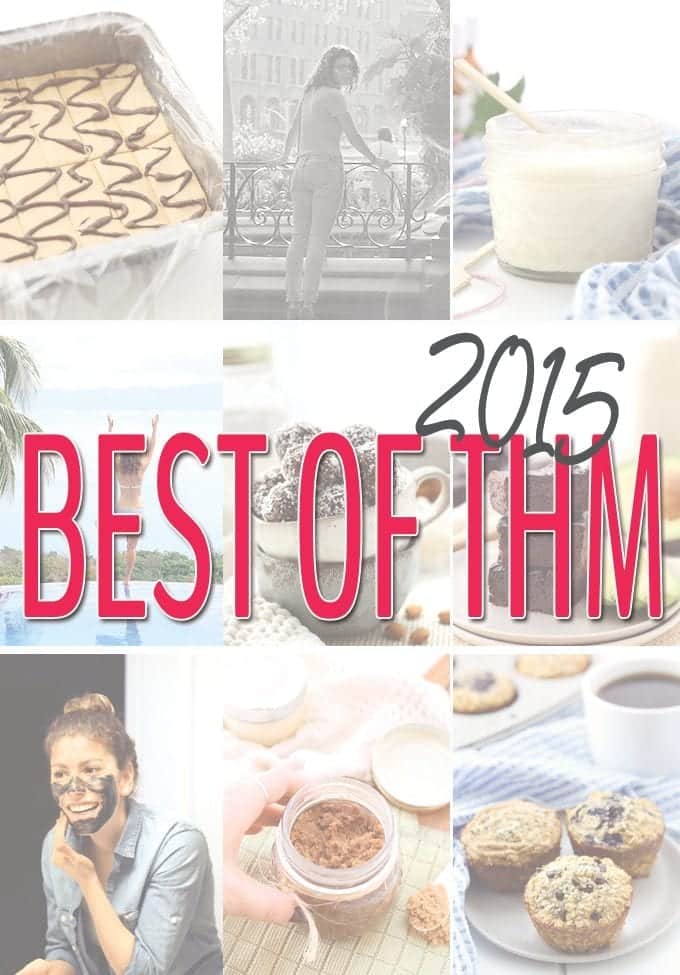 It's been one heck of a year! Truthfully, I'm ambivalent to another year ending since these days, conventional time-markers really don't apply to me. I generally have no idea what day of the week it is and have to be reminded when statutory holidays are because my boss never tells me (ahem me).
Welcoming a year with even numbers is definitely something to look forward to (OCD much?), but when I wake up on January 1st, my life will be no different than it was on December 31st. I'm not going into the New Year with any massive goals or life-changes. I've learned to set that stuff aside and let each day come as they will. With this attitude, I think 2015 ended up being the best year yet.
So with that, I thought I would recap some of the best of the best from 2015. We'll cover the main topics on THM (food, travel and life) with some chatter about exciting things from this year and what's to come in 2016. Let's jump in:
BEST OF FOOD POSTS 2015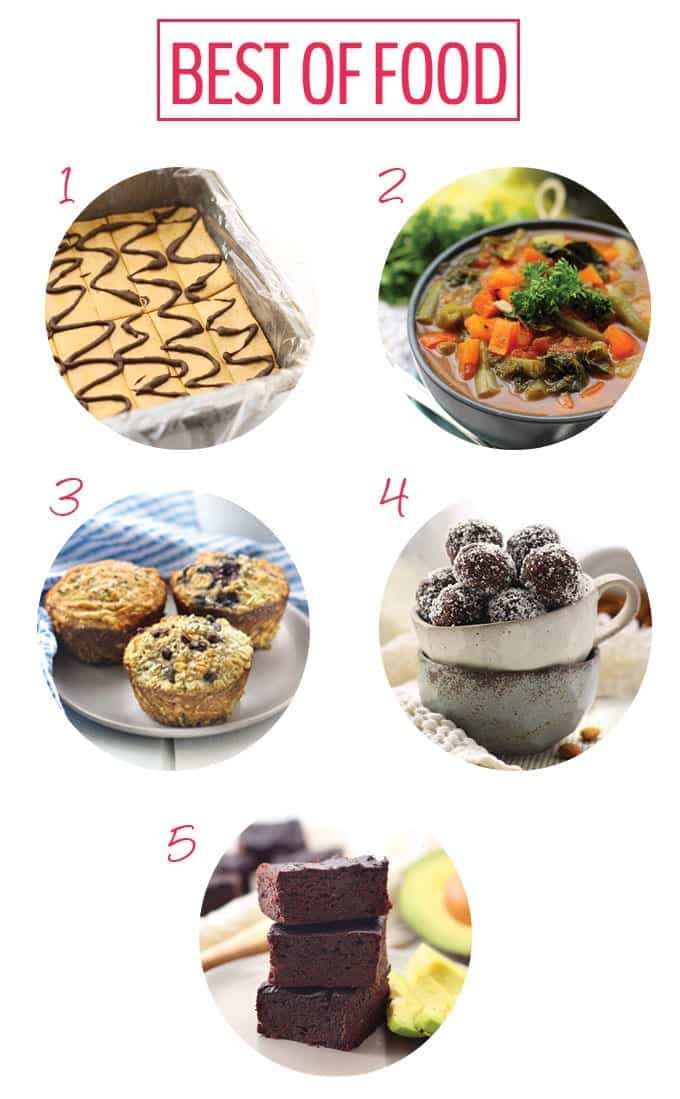 1. No-Bake Peanut Butter Cup Protein Bars
3. Customizable Protein Packed Oatmeal Cups
BREAKFAST // The Fluffiest Oatmeal Choc Chip Pancakes – How To Make Green Juice In Your Blender – Paleo Mexican Hot Choc Pancakes
LUNCH // Fall Detox Veggie Soup – Cucumber Noodle Salad with Avocado Dill Dressing – The Ultimate Hippie Bowl
DINNER // Healthy Chicken Pho w/ Zoodles – Crispy Baked Yuca Fries – How To Make Bone Broth
DESSERT // Healthy Peanut Butter Mug Cake – Matcha Choc Chip Cookies – Pumpkin Spice Freezer Fudge
SNACKS // Paleo Lemon Poppyseed Muffins – Choc Chip Zucchini Bread Oatmeal Bars – No-Bake Oatmeal Protein Balls
BEST OF LIFE POSTS 2015
1. Jeans and Genes – On How I learned to Love My Body – It's been a long journey of self-acceptance, but I'm happy to say I'm in a much better place with my body and treating it how it deserves to be treated.
2. The Top 10 Things Blogging Has Taught Me About Life – In celebration of my two year blogiversary, I shared the life lessons this space has taught me and how it's made me a better person.
3. How Do You Monetize a Mess? – Admittedly, this was a bit of a tough time for me. I was struggling with how to be authentic and real when you don't feel particularly inspiring. It felt good to let it out.
4. 10 Things I Wish I Could Tell My 21 Year Old Self – If I could go back in time, here's what I would tell that scared, young woman just trying to make her way in the world.
5. Life Without Labels – Probably my favorite post of the year, mainly because it was very cathartic for me. As someone who lives for extremes, labels are a sense of comfort for me. Here's how I'm learning to live without them, and why.
BEST OF TRAVEL POSTS 2015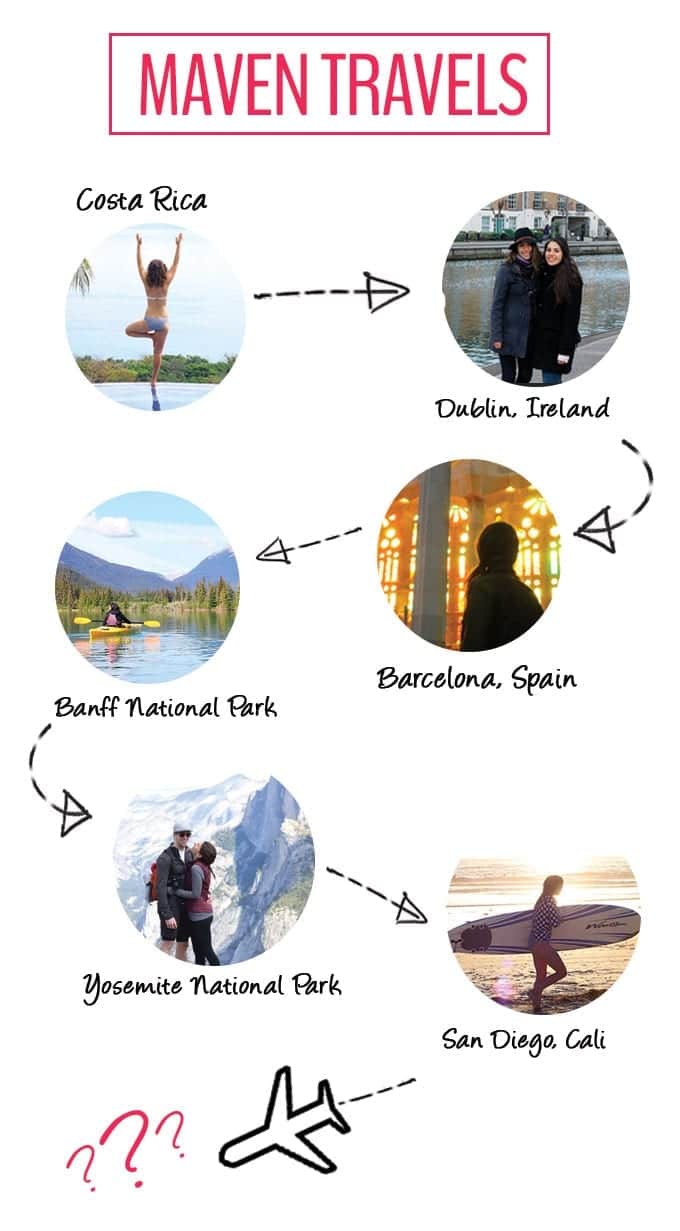 (okay fine…the only travel posts from 2015)
1. Osa Peninsula, Costa Rica – I spent a week in the South-West Peninsula of Costa Rica with C's family and it was one of the coolest, most relaxing trips of my life.
2. Dublin, Ireland – Nothing better than spending 5 days visiting your best friends in their home base and getting to experience Paddy's Day in Dublin!
3. Barcelona, Spain – C and I jetted off to Barcelona for 3 days of siesta'ing and eating. It was pure perfection.
4. Banff National Park, Alberta – Food Bloggers of Canada invited me on a foodie and adventure-based trip out to Banff and it was an absolute blast. One of the most beautiful places I have ever been.
5. Yosemite National Park, California –Clearly I have a love affair with National Parks. Yosemite has been at the top of the list for too long so we finally crossed it off the bucket list! P.S. Did you see the video I made of our adventure?
6. San Diego,

California

– I tagged along on one of C's work trips and fell in love with San Diego. Such a chill, beautiful city that I could totally see myself living in.
BEST OF BEAUTY/DIY POSTS 2015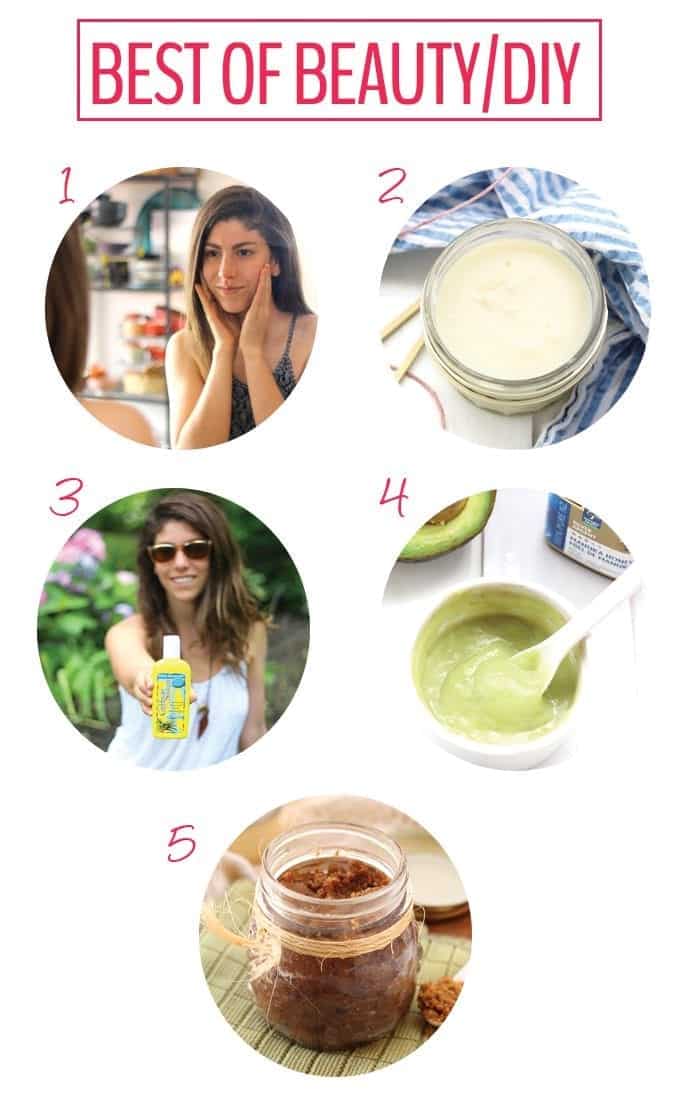 1. Why I Switched to an All-Natural Skin Care Routine – Chatting about all-natural skin care products and why health is not just about what you put in your body, it also matters what you put on it.
2. DIY Natural Deodorant…That Actually Works! – I've officially become a hippie…I'm okay with it.
3. A Guide to Natural Sunscreen – Behind food, my second passion is SPF. Here's how to get down with it!
4. DIY Face Masks – Made From Kitchen Ingredients! – Have you heard? I'm obsessed with face masks. Especially ones I can make from ingredients I already have on hand.
5. Gingerbread Body Scrub – One of your favorite posts from the DIY Holiday Gifts in a Jar series! But I think this body scrub would be perfect year round.
KIND OF A BIG DEAL IN 2015
-I launched my second blog, SHEuncovered with my main blogger bestie and business partner extraordinaire, Fit Foodie Finds. We actually launched it in October 2014 but didn't tell you guys until January. And then somewhere along the way we found it difficult to keep up with all the blogs, but we have big things planned for SHE in 2016 so stay tuned!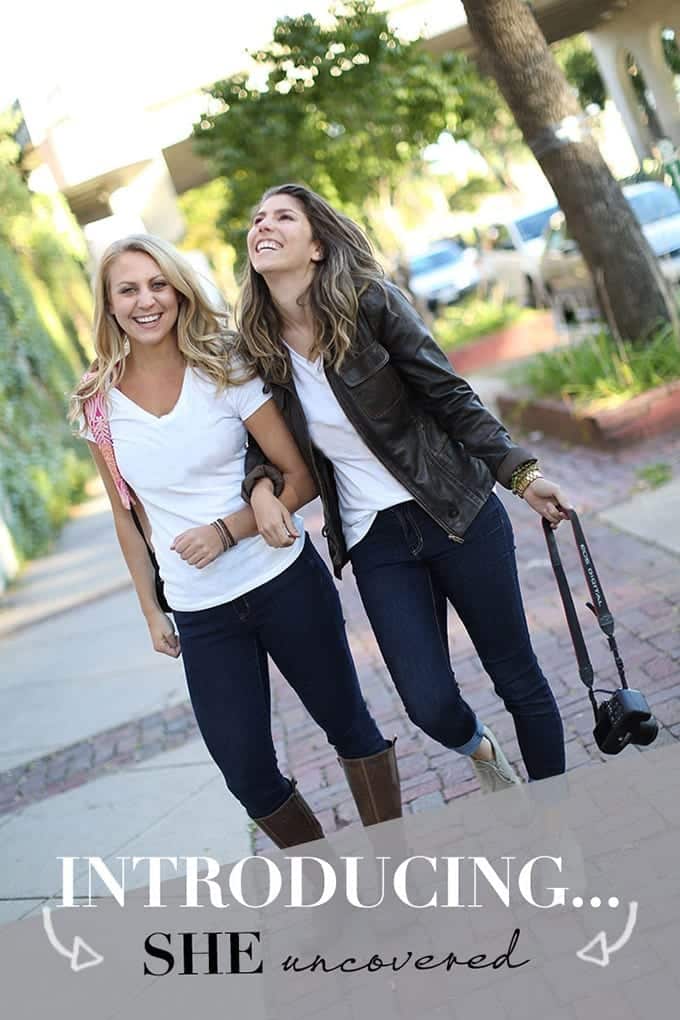 -Because we are masochists, Lee and I also launched our 4th site, The Blogger Project. Educating and sharing knowledge with bloggers is a huge passion for us so we are thrilled that TBP finally came to life. We love seeing how much you guys appreciate the content we're sharing and we're kind of obsessed with our TBP Community. Have you joined yet?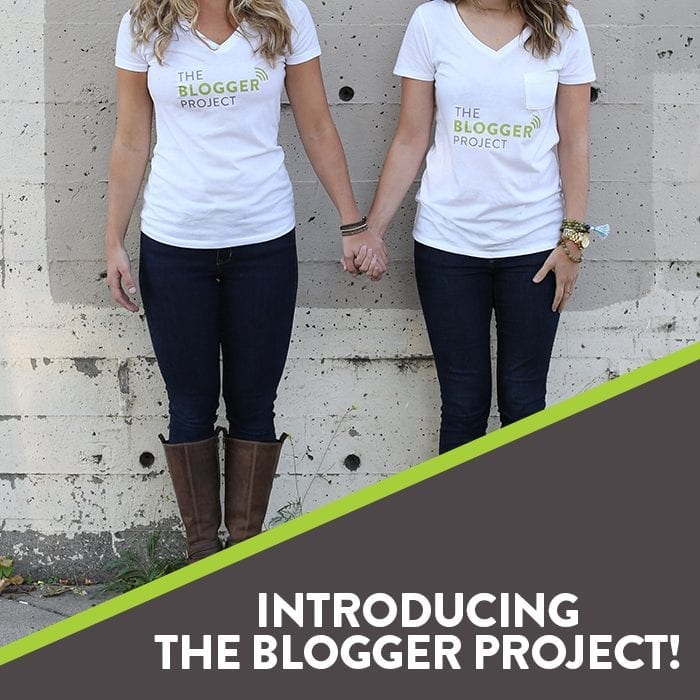 -I FINALLY launched a YouTube Channel! I've talked about this a lot so no need to reiterate, but I've totally loved the creative process of video and being able to connect with you guys more personally. I am SO SO happy I took the leap! Lots more to come…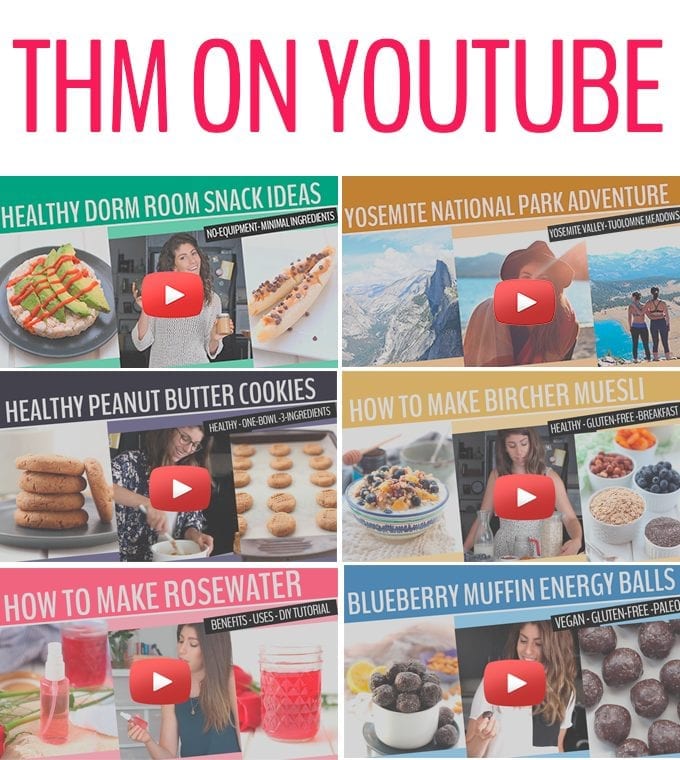 P.S. You can SUBSCRIBE HERE
-I expanded Team Maven! Most of you know Jess by now. She is a godsend sent from Social Media Heaven and the ultimate hand model. I've also loved seeing her role expand into content creation and I'm hoping you'll see more of her and get to know her better in 2016.
-THM got a facelift! We cleaned and brightened things up around here thanks to the amazing team at J.Louis Technology and the talented Bettina Bogar Photography. It's not perfect, but life never is. Nevertheless, I'm so proud of how THM looks on the outside (even if it's the inside that really counts ;)).
WHAT TO EXPECT IN 2016
-More video! I'm hoping to up my video game to 2x a week, which is a little bit nuts but so am I. I want the channel to be a space for all things health, from recipes, to DIYs, to beauty and everything in between. I have a vision…now to find the time! (or clone myself).
-More epic partnerships. I cannot wait to officially announce the sponsors of THM for 2016. So far I am collaborating with 3 of my favorite brands that I know you guys love too. I mostly love that they're all accessible, health-conscious and focused on achieving similar goals to THM. My mission was to bring on sponsors that added value to your lives and I know they all do just that. Stay tuned!
-A ridiculous travel schedule. Looks like a lot more travel posts will be popping up around here (and hopefully travel video too!). Lee and I are heading to WellFit Malibu Wellness Resort at the beginning of January to kick off what is turning out to be the year of travel. Looks like I may just miss Winter in Toronto after all.
-Potentially some big life news! Can't say anything yet since things are not confirmed but there may be some big changes happening that I'm so freaking excited about. Once I know for certain you guys will be the first to know!
What a year it has been! It took me like a week to write this post because I got side-tracked walking down memory lane. It likely took you a week to read this post too…and if you read it all, kudos to you!
As always, thank you to every single one of you who has been this year the best one yet. I am eternally grateful to you guys who allow me to share my adventures and struggles and do this for a living. I love you all!
Here's to an equally amazing 2016!
What were your highlights in 2015? What are you most looking forward to in 2016?
JOIN THE THM NEWSLETTER
Join 20,000+ members of the THM Community to get access to exclusive recipes, healthy lifestyle tips and behind-the-scenes news from our team!