Wow. I cannot believe 2014 is coming to a close. This year has sped by and I feel like I'm just trying to gather my bearings from last year! Despite it being an absolute whirlwind, this year has been one of the best of my life.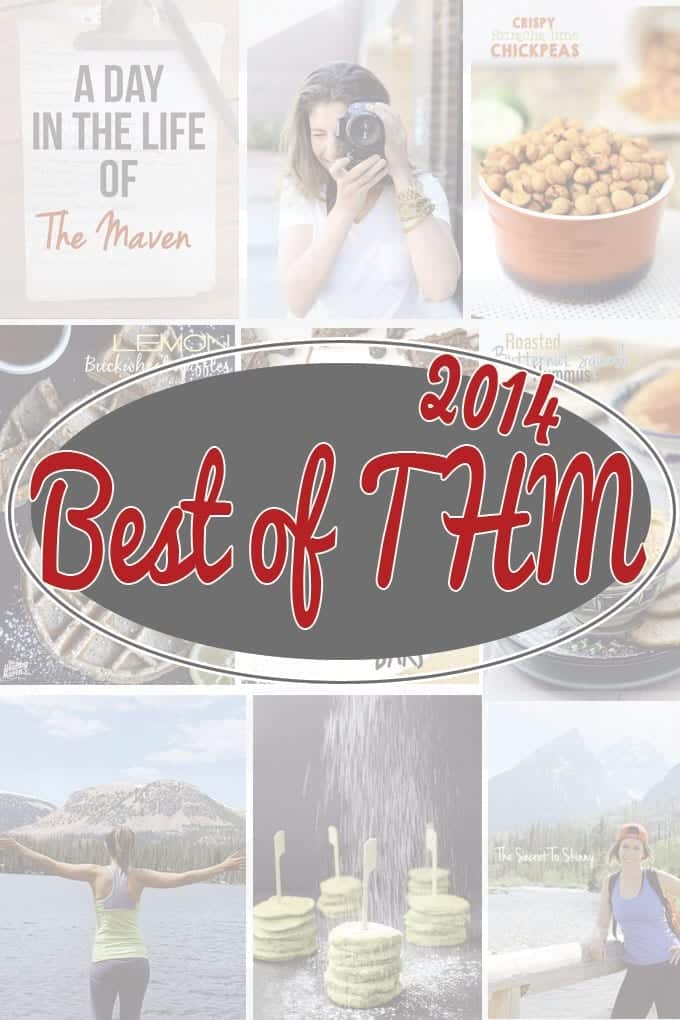 I quit my job, started a new job, transitioned to blogging full-time, published an ecookbook, travelled to some amazing places, sought more balance and blogged my way through it all. I have no idea how 2015 is going to top the epicness of this year…
Writing this post has opened my eyes not only to how much THM has changed, but how much I have changed.
A year ago I would describe myself as someone who was extremely anxious, lacking in confidence and quite honestly, very lost. I don't think it's far off to say that most people in their post-grad years experience this.
365 days later, I am just not that person anymore. My life changed, and I changed because I wanted it to. I turned my world upside down and seriously rolled the dice, but despite the challenges I've faced I don't regret a single second of it. What has become of THM is just a byproduct of my desire to change myself and my world.
You guys have been here for every step of the way. When I write blog posts I'm not thinking about who is reading. I treat it like a diary (albeit read by 80k people…). I talk about my career struggles and body-image issues and occasional mishaps at the grocery store. The fact that other people can relate to my experiences, enjoy a recipe or two or are just reading in general still completely blows my mind.
I am so proud of the personal growth I've made for me but the growth of THM is entirely attributed to you. From the bottom of my heart, thank you.
2014 was the best year yet. I'm ready to see what 2015 has in store…
This year was filled with more than just food! I was fortunate to travel around to many cities across North America. It's been incredible to discover the kind of beauty available in your own backyard.
As I mentioned, this year has been one of major self-discovery for me. I've opened up some of these thoughts and experiences with you in the hopes that you might be able to relate. Admittedly, some were difficult to write and are still hard to read. Others make me laugh! THM would not be what is is without these posts. So thank you for all of you for being unconditionally supportive even while I am baring my soul.
1. I Know The Secret To Skinny – on realizing that skinny isn't all it's cracked up to be.
2. One Year Later – What Blogging Has Taught Me – Celebrating my 1 year blogiversary by sharing some things I've learned along the way.
3. Yes, I Am A Full-Time Blogger – Someone pinch me. HOW is this my job?
4. 10 Ways I am Not Your Stereotypical HLB – a light-hearted post poking fun at my fellow bloggers. I still love you guys!
5. Breaking It Down- The Healthy Maven Analytics – C guest posted all about the growth of THM and how to uncover more from your analytics.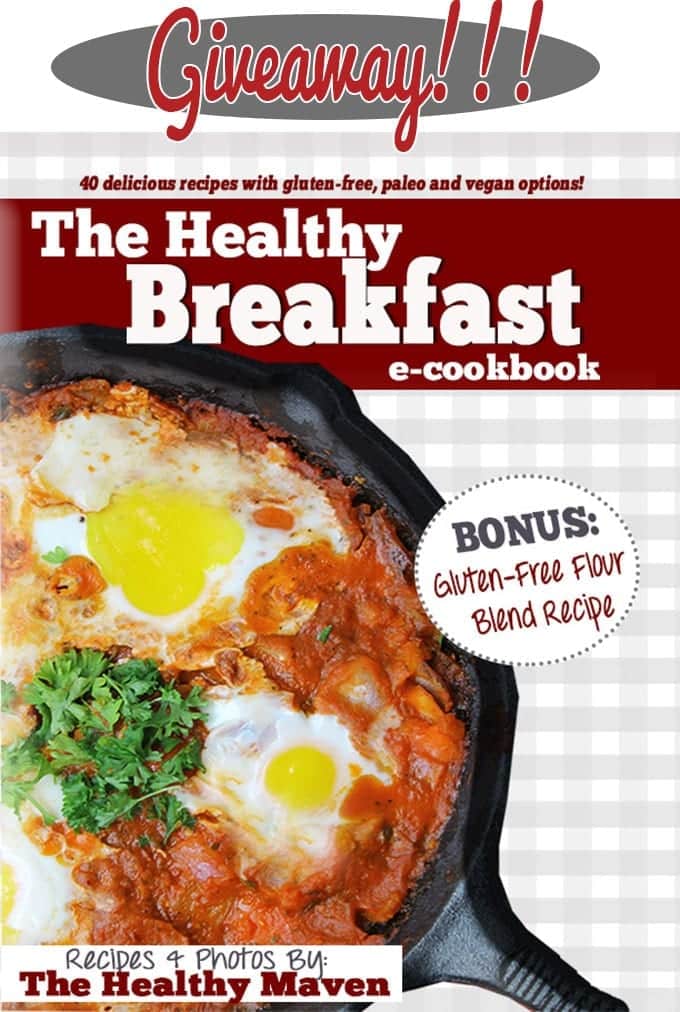 A huge highlight of this year was putting together and publishing my very first ecookbook. It was a goal of mine for 2014 and I'm proud to say I accomplished it! To say thank you to all of you for supporting my dream and helping it to become a reality, I am giving away THREE copies of my ecookbook for you lucky readers.
All you have to do is comment below with your favourite THM recipe or post of 2014 OR what types of posts or recipes you would like to see in 2015!
*I will announce the winner on Sunday December 21st.
In addition, I am having a HUGE SALE on The Healthy Breakfast eCookbook. Never before has it been priced this low and it will only remain at $5.99 for one more week. That's a 60% savings, so snatch it up now!
It's been an absolutely incredible year! Cheers to an equally exciting, happy and healthful year for 2015!
JOIN THE THM NEWSLETTER
Join 20,000+ members of the THM Community to get access to exclusive recipes, healthy lifestyle tips and behind-the-scenes news from our team!