Hi guys, Cassie here.
I am not going to pretend that all half-million of you that read The Healthy Maven know who I am, but if you've been reading THM for a while, you've probably seen my name pop up. As you know, I've been helping Davida with That's So Maven among other social media strategy and blog related things. This week she was kind enough to let me flex my writing muscles (ICYMI — I used to blog, which is how Davs and I met before I forced her to move across the continent to be near me) so here I am!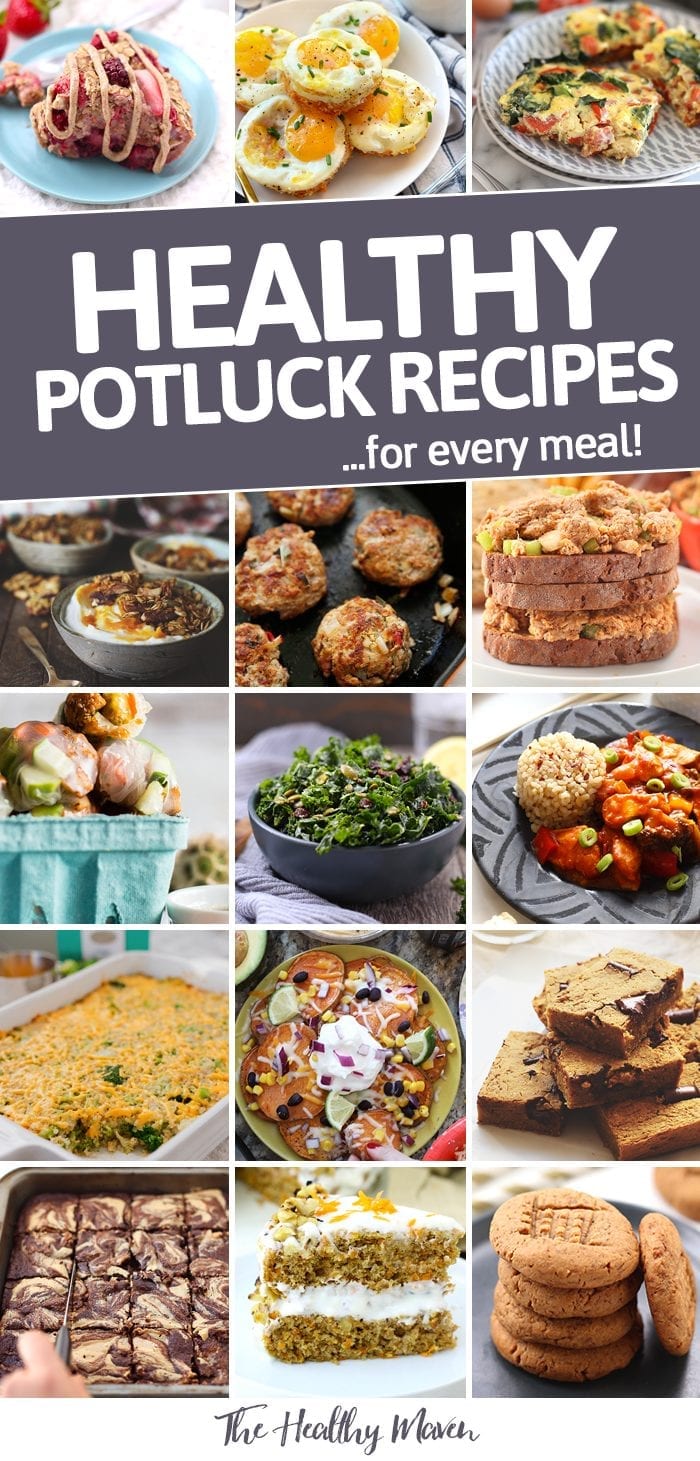 I have been all about the potluck as of late. I moved back to San Francisco in January, in the midst of a bunch of whirlwind travel (we're talking 15,000+ flyer miles within two weeks), but still wanted to see my friends but could not fathom one more meal out, whether it was expense-wise or just wanting to spend time in my apartment-wise. So how did I combine being social with not leaving the house? Hosting potlucks!
Maybe you're not hosting a potluck. Maybe you have one at work or a family gathering coming and you're expected to bring a covered dish. Don't spend hours on hours worrying about what to bring… we've got you covered with The Ultimate Potluck Dish Round-Up. Whether you're hosting a bridal shower brunch, a potluck lunch at the office, a book club dinner dinner with friends or just want to bring the best dessert to your family get-together, you'll find a dish everyone will love here.
BREAKFAST










LUNCH









DINNER










DESSERT










 What is your go-to potluck recipe?
JOIN THE THM NEWSLETTER
Join 20,000+ members of the THM Community to get access to exclusive recipes, healthy lifestyle tips and behind-the-scenes news from our team!